If you're looking for a healthy low calorie, nutrient-rich soup recipe, you've come to the right place.
Fight off those winter blues with this chunky winter vegetable soup, complete with onions, carrots, potatoes, parsnips, green beans and lots of herbs. Keep it cheap by using lots of cheap winter vegetables which will fill you up without providing lots of calories. Make a batch of this to freeze in individual portions so you can quickly heat one up in the microwave if you are feeling peckish.
Our healthy winter vegetable soup recipe is perfect for incorporating into our Flexi Solution. If you prefer to keep it simple and pots & pans free, try our meal replacement soups  for a healthy low calorie nourishing meal!
Healthy Winter Veg Soup Recipe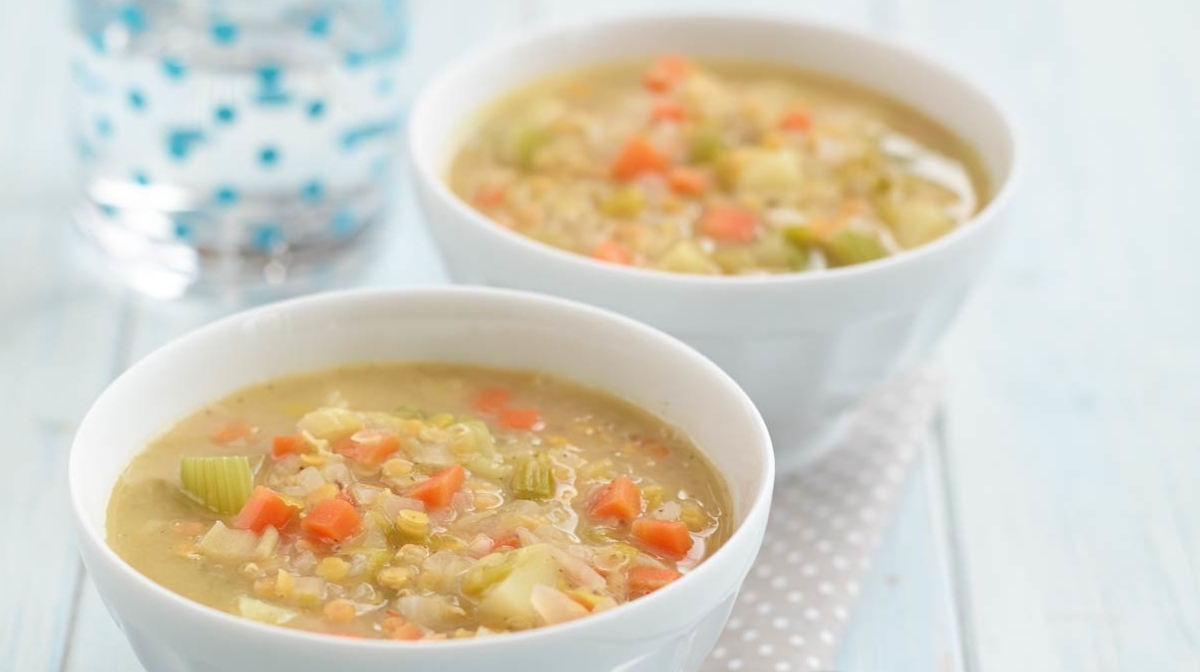 Ingredients
1 tbsp vegetable oil
1 large onion, chopped
2 medium carrots, scrubbed, trimmed and cut into cubes
2 medium potatoes, peeled and cut into chunks
1 large parsnip, peeled and cut into cubes.
2 litres vegetable stock
2 bayleaves
100g green beans, trimmed and cut into 1cm lengths.
Black pepper
Chopped parsley to serve (optional)
Method
Heat the oil in a large non stick saucepan and fry the onion, carrot, potatoes and parsnip for 5 minutes.
Pour in the stock, and add the bayleaves and bring to the boil. Cover and simmer for 10-15 minutes until the vegetables are nearly tender.
Stir in the green beans and cook for another 4-5 minutes or until all the vegetables are tender.
Remove the bayleaves, season with black pepper and sprinkle over some parsley. Serve at once.
Serving suggestions: Use other seasonal vegetables such as swede or turnips, or add a little shredded cabbage or spring greens along with the beans at the end of cooking.
Storage: Can be stored in the fridge for 24 hours, or frozen for up to 3 months.