This time of year is full of cosy flavours and warming treats and there's nothing better than a hearty winter dish to get you ready for the colder weather. However when it comes in at nearly 1,000 calories for one of your restaurant favourites, having healthy, go-to recipes like this one for Turkey Hotpot can let you enjoy all that winter has to offer, without sabotaging your weight loss efforts.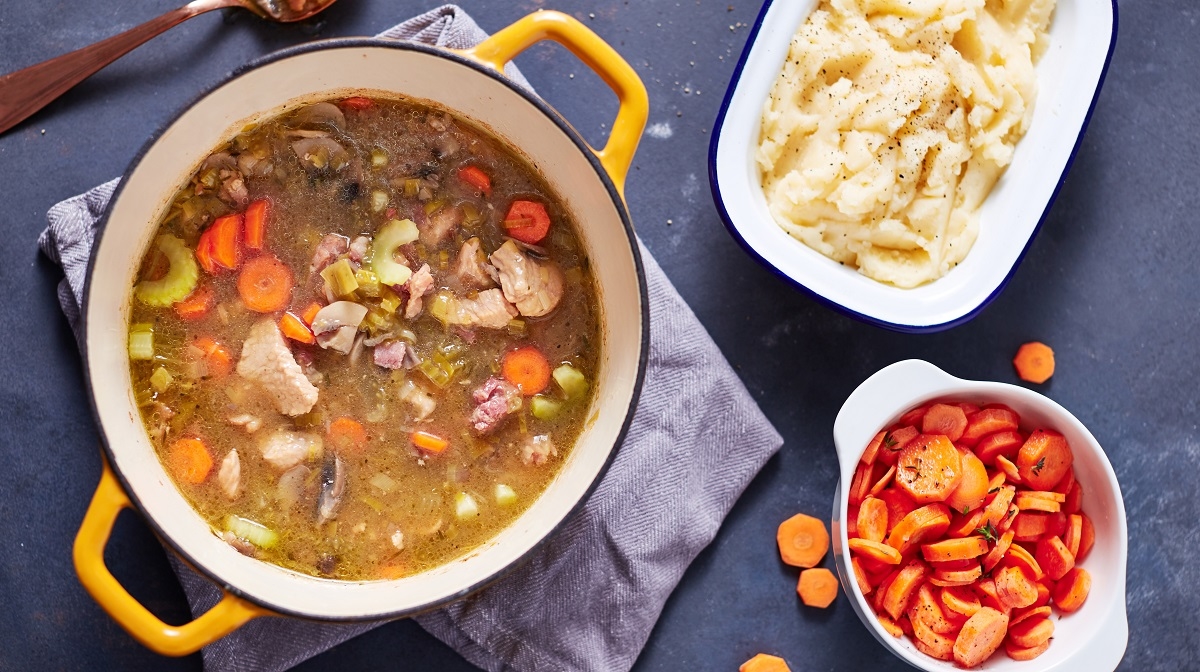 Turkey Hotpot
Ingredients
Serves 4:
200g carrots
285ml stock (chicken or veg)
200ml vegetable gravy granules
200g leeks, chopped
2 sprays of low-calorie oil spray
12 rashers of smoked back bacon, chopped
100g celery
300g mushrooms
400g turkey breast steak, sliced
400g potato
Small handful of fresh thyme, chopped
Salt and pepper to taste
Method
Place the potatoes in a large saucepan of water and bring it to the boil. Cover, then cook for 20 minutes, until tender.
Meanwhile, heat a non-stick frying pan with low-calorie oil spray, then cook the leeks and bacon for 5 minutes over a high heat.
Add the turkey, thyme, mushrooms and continue to cook over a high heat for 5 minutes.
Add the stock and bring to the boil. Stir in the gravy granules, cover and cook gently over a low heat for 5 minutes.
Drain the potatoes in a colander and leave to steam dry for a few minutes.
Meanwhile, cook the carrots in a pan of water for minutes.
Mash the potatoes and season to taste. Serve the turkey hotpot with the carrots and mash on the side.
Nutrition
Per serving:
5g Fat
398 Calories
33g Carbs
56g Protein
8g Sugars
6g Fibre
0.5g Salt
Whether you are following Total Solution and have planned a food day one weekend, or whether you're following Flexi Solution, this delicious winter recipe can help keep you on track.
And if you're craving something sweet afterwards, why not try some of our delicious desserts?