On Friday 28th September, Macmillan Cancer Support will be again running their annual Macmillan World's Biggest Coffee Morning, to help raise money for the charity, who provide specialist care, information and financial support to people who have been affected by cancer.
We expect that many of our Exante customers will be attending or hosting a Macmillan World's Biggest Coffee Morning at work, home or in their children's school, and we know that at events such as this can make staying on track with your diet extremely difficult. That's why we have created a healthy coffee morning recipe inspiration blog, listing some delicious, healthier alternatives to your favourite desserts, so that you can enjoy your coffee morning, without the guilt!*
Black Bean Brownies
This black bean brownie recipe is perfect for the chocoholics amongst you – this gooey chocolatey recipe is sure to satisfy your sweet tooth without sabotaging your health goals, making it the perfect baking choice if you are on Exante during this Macmillan's World Biggest Coffee Morning!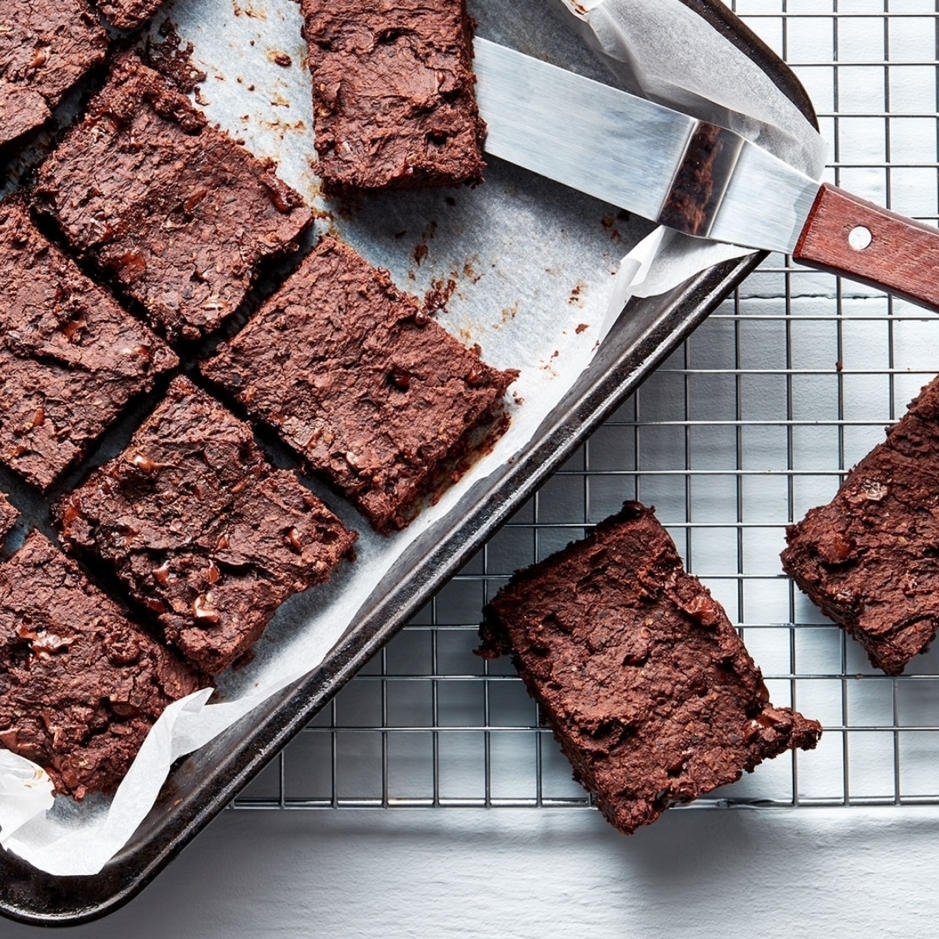 Ingredients:
250g drained black beans
2 tablespoons cocoa powder
1⁄4 teaspoon salt
75g honey
40g coconut oil
2 teaspoons vanilla extract
40g quick oats
1⁄2 teaspoon baking powder
115g dark chocolate chips
Recipe:
Preheat the oven 180 ̊C.
Put the chocolate chips to one side. Combine all remaining ingredients in blender or food processor.
Once mixed, stir the chocolate chips into the mixture.
Grease a cake tin or square-shaped baking tin with a little light butter.
Pour the mixture into the cake tin and bake for 15-20 minutes, depending on how you like your consistency of brownies! (The less time, the more gooey your brownies will be!)
Banana Walnut Muffins
This guilt-free recipe is packed with goodness, as well as delicious, nutty flavour! These muffins are sure to be a crowd pleaser at every Macmillan World's Biggest Coffee Morning. And if you love them as much as we do, why not whip these up for breakfast or as a healthy snack?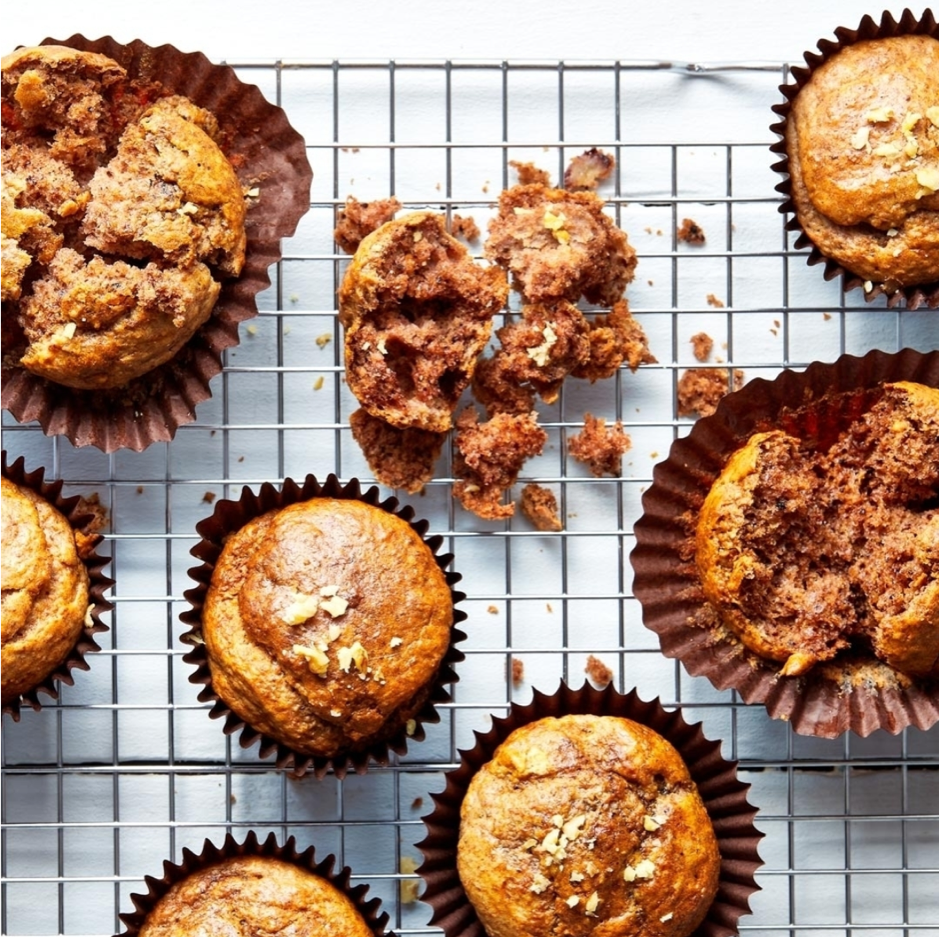 Ingredients:
1 egg
225g mashed bananas
125ml water
125ml Apple Sauce
250g wholemeal flour • 2 1⁄4 teaspoons baking powder • 1 teaspoon bicarbonate of soda • 30g walnuts
Method:
Preheat the oven to 180 ̊C
Line a muffin tin with baking cases or grease each muffin section with a little light butter.
Mix together the apple sauce, eggs, mashed bananas and walnuts. Add flour and bicarbonate of soda.
Stir until mixture is completely smooth and then spoon the batter evenly into each muffin case.
Bake for 30 to 40 minutes. Test with a knife in the centre of your muffins. If the knife comes out clean, then your muffins are ready!
Exante Ice Lollies
If you are holding a Macmillan World's Biggest Coffee Morning at home or have a freezer at work in which you can prepare this recipe, these Exante ice lollies are SUPER easy to make, require absolutely NO baking and are packed with all the nutrients and protein of the Exante shake range.
These are great if you are following the Exante 800 Diet Plan and want a Macmillan coffee morning snack that fits in with your diet, these ice lollies will be the perfect recipe for you!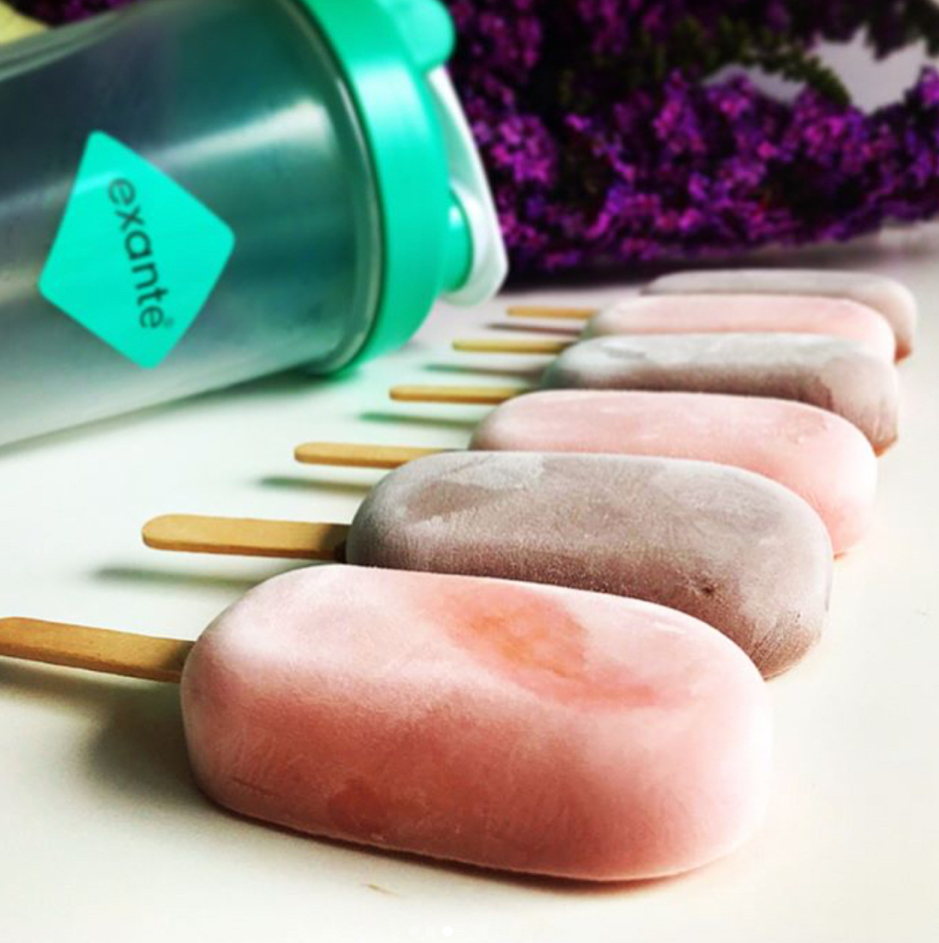 Ingredients:
2 x sachets of Exante shake (we recommend almond vanilla, chocolate or strawberry) – if you want to make more lollies, simply blend more sachets up!
Method:
Mix the shake as directed (best to use a blend to ensure a completely smoothie consistency)
Pour into lollipop moulds
Place in a freezer until set – then enjoy!