A Snack Bite a day keeps the cravings at bay…
Whether you're a biscuit tin fiend, a chocoholic or just can't keep your hands away from the snack cupboard, unexpected cravings can really test your willpower. If you want to live a healthy lifestyle, but still want a yummy snack, check out our NEW nutritious alternative to feed those cravings. 
Say goodbye to your old snacking habits and hello to our NEW Snack Bites!  
Completely plant-based, full of flavour and packed with protein, this on-the-go treat is an absolute must-have for convenient and healthy snacking. At just 100 calories per portion, Snack Bites are a tasty and filling snack that still won't compromise your healthy lifestyle.  
Not heard about our Snack Bites yet? We'll give you the inside scoop…
Put simply, a 'Snack Bite' is a mini, bite-sized protein ball. Our Snack Bites come in handy packs of 5 making them perfect for desk dining or a quick and easy food fix.  Available in Carrot Cake and Lemon & Coconut flavours,  Snack Bites are the ultimate treat for anyone seeking a tasty snacking alternative! 
Intrigued? Read on to find out more…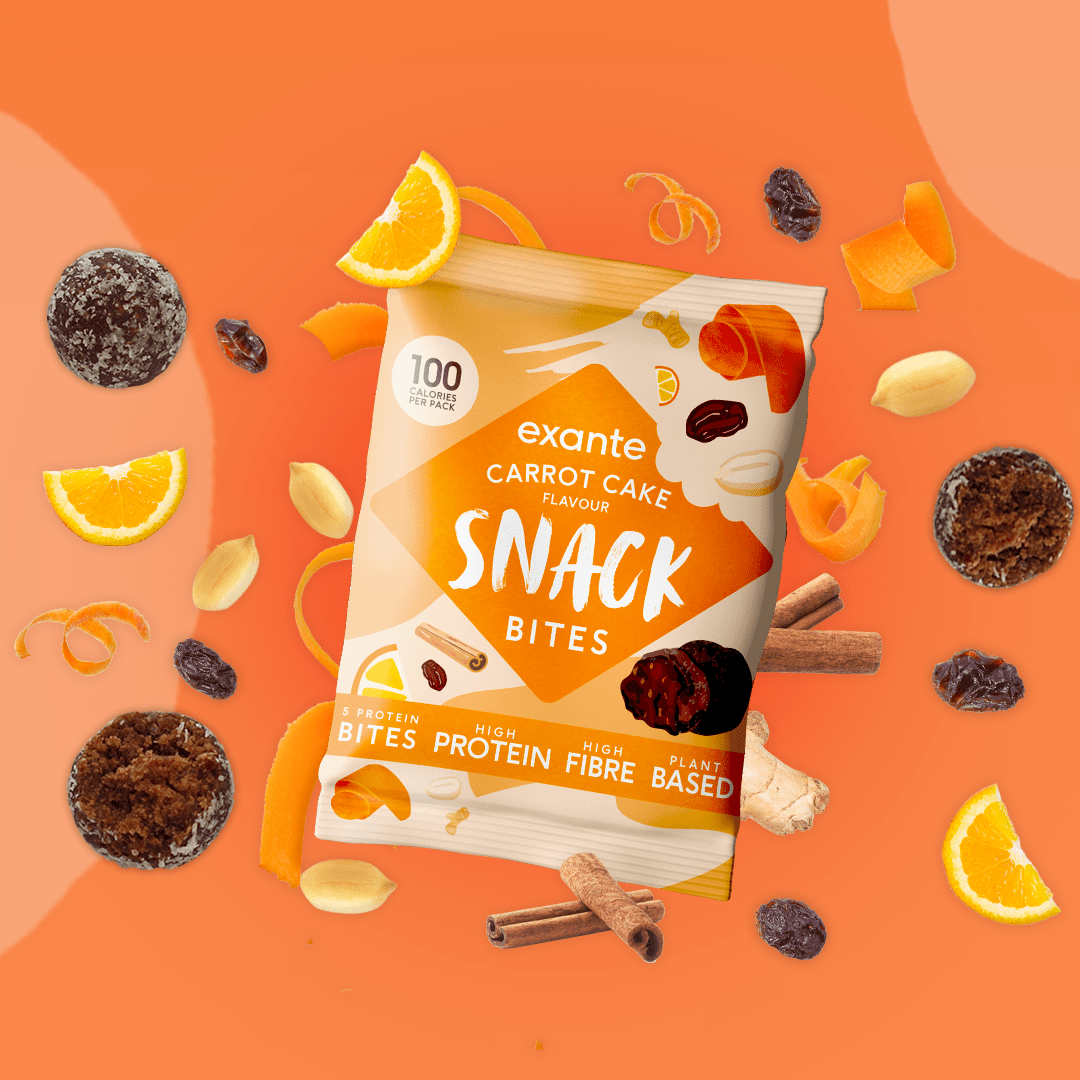 Made with real carrot, raisins and hints of cinnamon & ginger, these tasty Snack Bites are the perfect blend of sweet and spice. Looking for a low calorie snack? At 100 calories per serving, the Carrot Cake Snack Bites offer a sweet hit to curb those cravings without falling off track. Filled with protein and high in fibre, Carrot Cake Snack Bites are a must-have for a desk drawer treat! 
*Contains peanut oil and peanut butter