New Year is the perfect time to upgrade your diet with some fresh greens, fibre, protein and vitamin super grains. Our Cous Cous dish combines all the flavours of the Mediterranean but contains vital vitamins and minerals you need for lunch or dinner. It's also low carb and slow release!
Mediterranean Style Cous Cous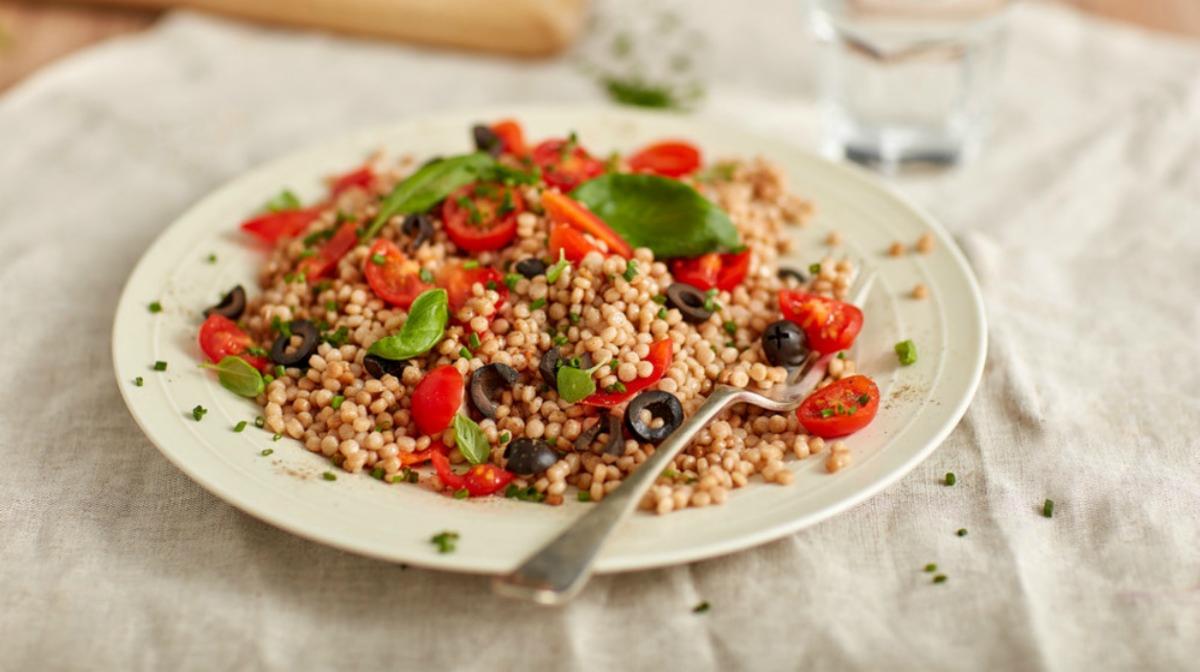 We've used two types of quinoa because it's low GI and contains all the essential amino acids you need!
Supergrains are a good source of essential vitamins.
Ingredients
50g white quinoa
20g red quinoa
30g baby spinach
1 tbsp pumpkin seeds, toasted
1 tsp parsley
1 tsp chopped chive
1 tbsp olive oil
1 avocado, sliced
1 tbsp pomegranate seeds (optional)
Method
Prepare quinoa as per packet instructions
Lightly toast pumpkin seeds on a medium heat
Mix with baby spinach, toasted pumpkin seeds, parsley, chives and sliced avocado
Drizzle with a little olive oil
Garnish with pomegranate seeds (optional)
Our Mediterranean Style Cous Cous recipe is part of a whole range of delicious recipes created by our team of nutritionists as part of our 28 Day Kick Start Challenge eBook. 
If you sign up to our Exante 28 day Challenge and kick-start your weight loss journey today, you'll receive your FREE eBook containing:
Fresh and healthy recipes developed by our expert nutritionists with our handy step-by-step guide.
Easy to follow fat-burning workout tutorials you can do at home.
28 days worth of meal plans, shopping lists, recipes and a handy tip for each day.
A transformation guide to help you track your progress