November is nearly over, and the temptations of  Christmas hot chocolates, mince pies and sweets are becoming ever more prominent. However, these three Exante slimmer of the month contestants have managed to resist these temptations and achieve some amazing weight loss results. We hope that their stories will inspire you to stick to your goals!
Now it's over to you to have your say on who should be crowned our Slimmer of the Month this November! Meet our contestants…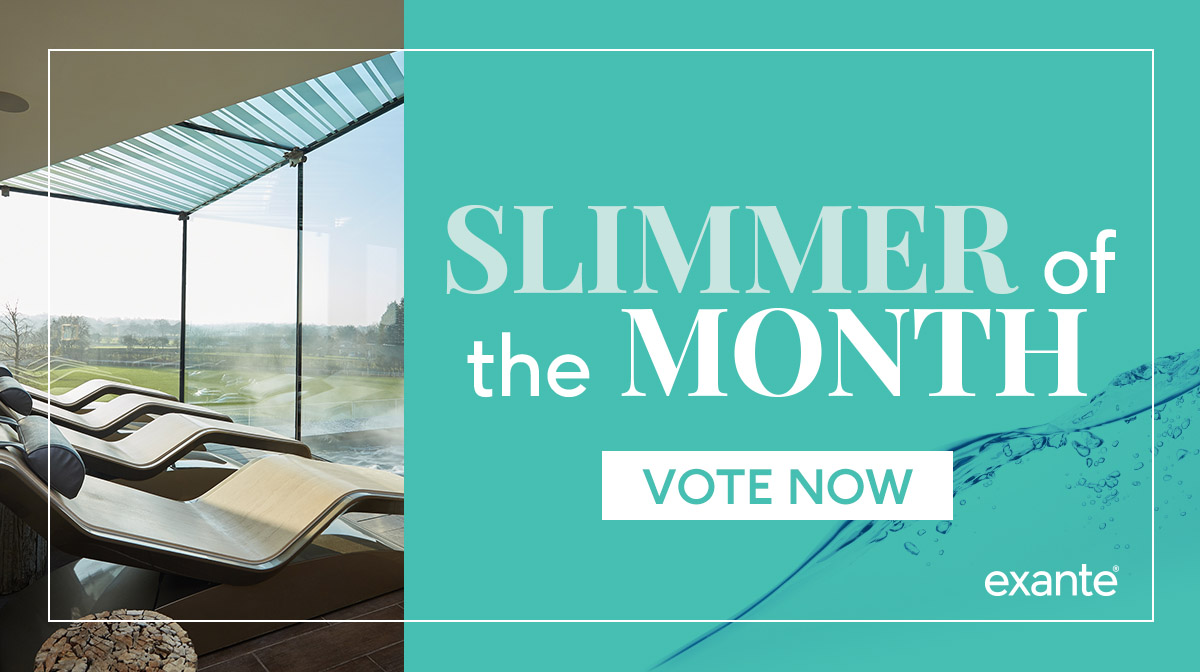 The winner will win either £100 site credit or £150 of beauty vouchers AND a chance to win our Slimmer of the Year competition and a luxury spa retreat!
Vote now to crown your November winner!
Meet Ann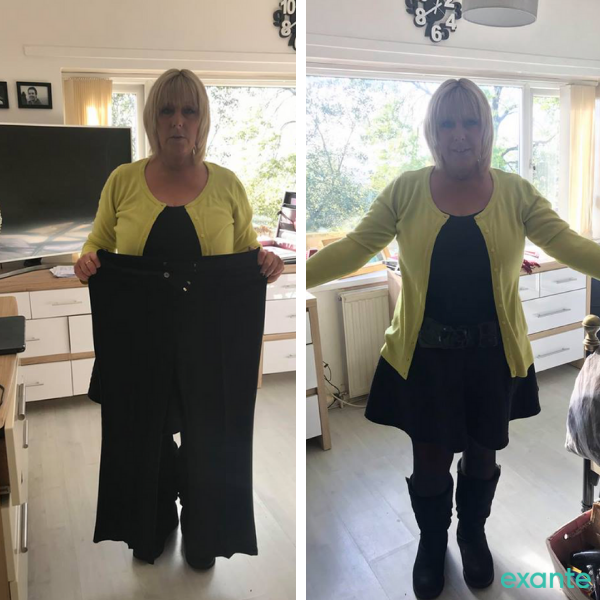 Ann, age 59

Starting Weight: 12st, 13.5 lbs

Current Weight: 9st, 6lbs 
Ann decided she wanted to run a half marathon before she turned 60, but knew that she needed to lose weight before she could achieve this goal! She set herself a goal weight of just over 9.5 stone and achieved this in just 11 weeks!
"My life has changed massively. I am healthier, fitter and much more confident. I know I can smash this marathon now, but will still use Exante to maintain!" Since achieving her weight loss goal, Ann has shifted to the Exante flexi plan, in which she eats a combination of low-calorie, high protein foods and Exante meal replacement products!
Ann's advice to anyone starting their Exante journey is to " keep going, even when the scales slow down and don't let people sabotage your journey!" "I remember my first week and that pizza I ate! Just start again, don't beat yourself up.. it is doable".
Meet John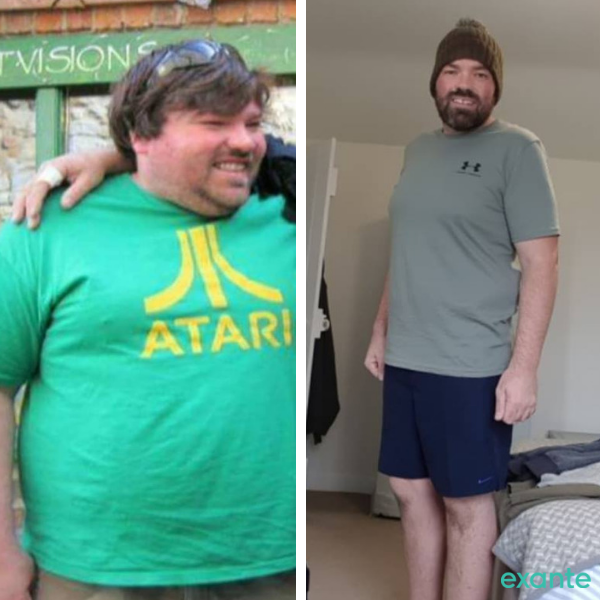 John, 38

Starting Weight: 19st, 9lbs

Current Weight: 14st, 2lbs
With the help of Exante, John has lost over five stone and has completely transformed his life. "I dont hurt when I get home from work any more. I am happier and more confident as I was a bit timid in public before. Me and my little boy do a lot more and we are now hooked on rollercoasters as before I struggled to fit on them".
Starting his weight loss journey with Exante has allowed John to understand food more. "I have learnt to be mindful about food and drink. I also look into foods a bit more now as you really are what you eat".
Not only has John achieved incredible weight loss results, but after introducing his partner to Exante, she has also successfully lost weight and reversed her type 2 diabetes!
Meet Helen
Helen, 37

Starting Weight: 14st, 13.5lb

Current Weight: 12st, 2lb

After Helen suffered with gestational diabetes while pregnant, she was told that – due to her weight and condition while pregnant – she was at risk of developing type 2 diabetes. This warning gave her the motivation she needed to make a change, and she decided to join a work colleague in starting her Exante journey. Within two months she has lost two stone!
"I'm now fitting into my smaller clothes. I love looking at new clothes and I can't wait to reach my target to get a whole new wardrobe!"
Since starting Exante, Helen has learnt that if you accidentally go off track with your diet, you have to just pick yourself up and carry on. "It's a journey I'm on and although I look forward to being at goal I need to live my life, so I understand there will be slip ups on the way!"
Vote now to crown your  November winner!
Want to see yourself featured in a future slimmer of the month vote? You can enter our Slimmer of the Month competition here.
Voting closes on 3rd December at midnight GMT. The Winner will be contacted by email and announced on 4th December on social media!