Do you suffer from portion distortion? All of us may be very surprised by how big our portions are when we look at the recommended amounts. A dollop of mash here, an extra large steak there – can't hurt right?
We should know that weight loss and maintenance comes from controlling what goes on our plates. So, if you're looking to reduce your portion sizes measure your perfect portion with our handy guide…
Peanut Butter & Butter Portions
A thumb and a finger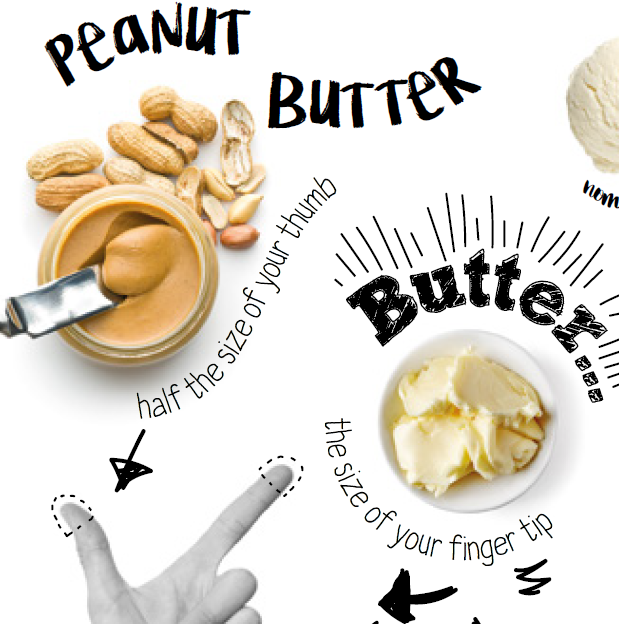 Peanut butter
Is really good for you but in moderation. Can you believe that a healthy portion size isn't half a jar but a thumb-sized amount? And that equals to around 100 kcals! In future, we'll be spreading our peanut butter very thinly on toast.
Worried about portion sizes? Enjoy the peanutty taste in our Exante Peanut Butter Bar – only 200 calories and covered in delicious chocolate. It's also packed with protein and vitamins.
Butter
Fat can be your friend but in small amounts. A little butter on your toast isn't a bad thing, but make sure you use only a fingertip-sized amount per day!
If you haven't tried our Exante Apple Crumble and Custard Dessert yet, you really should! It's a creamy and delicious winter warmer oozing with buttery goodness. Low in fat and sugar a slice of goodness that sounds almost too naughty to be nice!