For Diabetes Awareness Week 2021, we're celebrating how Justin lost a fantastic 7 stone on the exante Diabetes T2 VLCD plan…
Want to know how he did it? Read on to hear how his journey with Momenta Newcastle helped him achieve rapid weight loss and take control of his diabetes.
Meet Justin…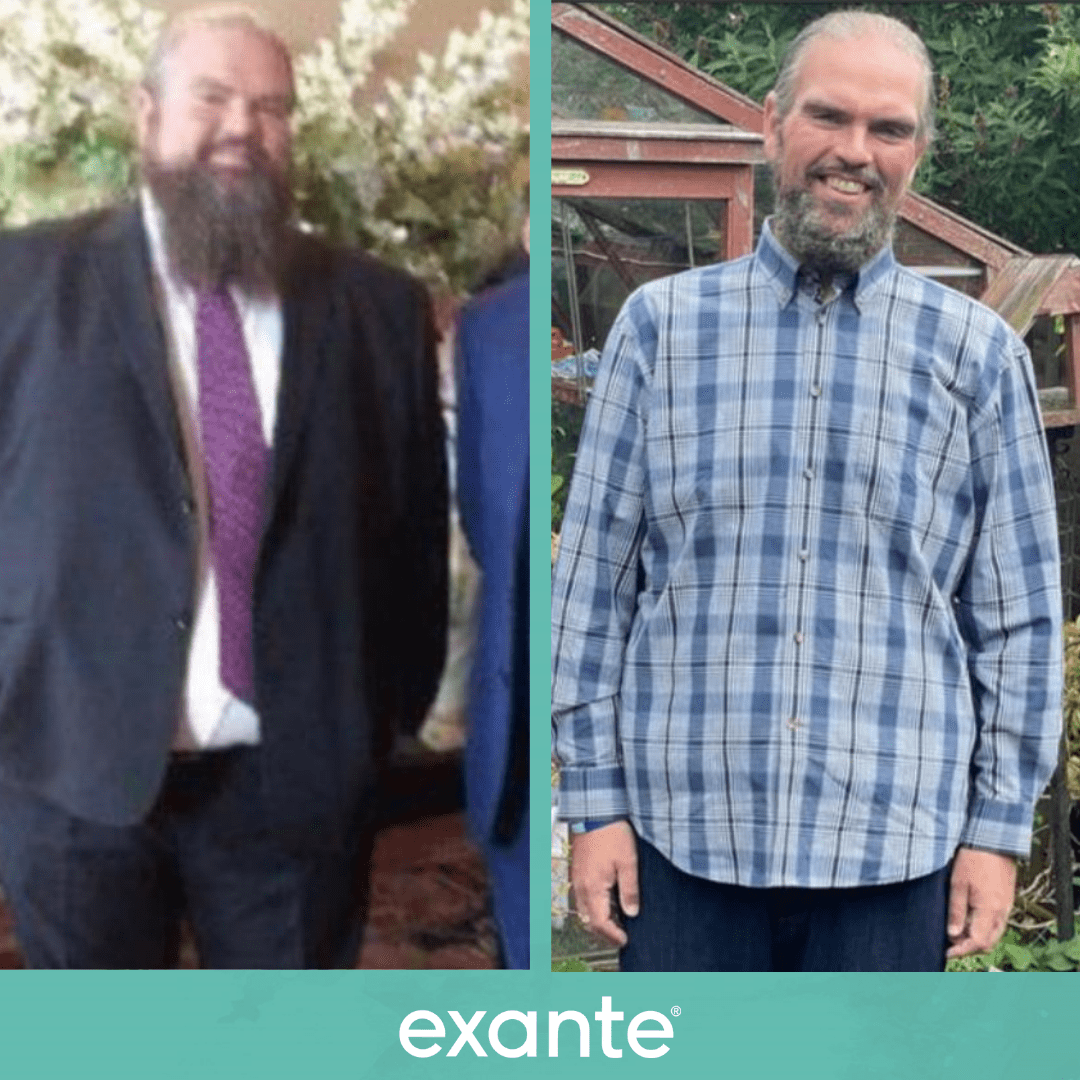 Justin's Background
Justin lives alone having previously been a carer for both his parents who have recently passed away. At the moment he isn't working. He considers that the programme has been easy for him to manage as he only has himself to look after. His substantial and rapid weight loss has led to greater mobility and he is enjoying being active and walking daily. Any aches that he used to have from being overweight have now been swapped for aching limbs from exercising regularly! 
Life before the programme 
Justin describes being overweight since childhood. He was made redundant in 2016 and became the carer for his elderly parents. When his mother passed away in spring last year, Justin's health deteriorated and by the middle of 2020, he describes being in a bad place knowing that he needed to lose weight to improve his health. He was taking a total of 8 tablets a day for management of diabetes, blood pressure and an underactive thyroid. When his GP mentioned that he could refer him to the Momenta DRP, his reaction was one of relief …'At last I've been offered something to help me'. 
"At last I've been offered something to help me"
Justin's journey 
Justin describes the time being right for him to embark on the Momenta programme, 'I was in the right frame of mind'. He was desperate for some support in losing weight and felt he was 'handed a lifeline' after years of being 'told to lose weight' with no more support or guidance than 'You're overweight – you need to lose weight'. 
Phase 1 –  Justin took a regimented and strict approach to the TDR phase, considering the products as 'medication to get better' and following the guidance 'to the letter' with four TDR products spaced out regularly at set times every day.  
Justin describes the TDR phase as 'monotonous' and in particular missed chewing solid food but he appreciated the choice of products available and the many different flavours of bars and shakes. For a change he also enjoyed the pancakes but wasn't particularly keen on the soups and 'meal' substitutes, which he found disappointing compared to familiar dishes. 
His starting weight was 151kg and each week on the TDR he lost between 2 and 3.5kg finishing the 12 weeks of TDR at 119kg – 32.2kg or 5 stone lighter – having lost 21% of his starting body weight in just 12 weeks.