Roasted Tomato, Avocado + Rocket Bruschetta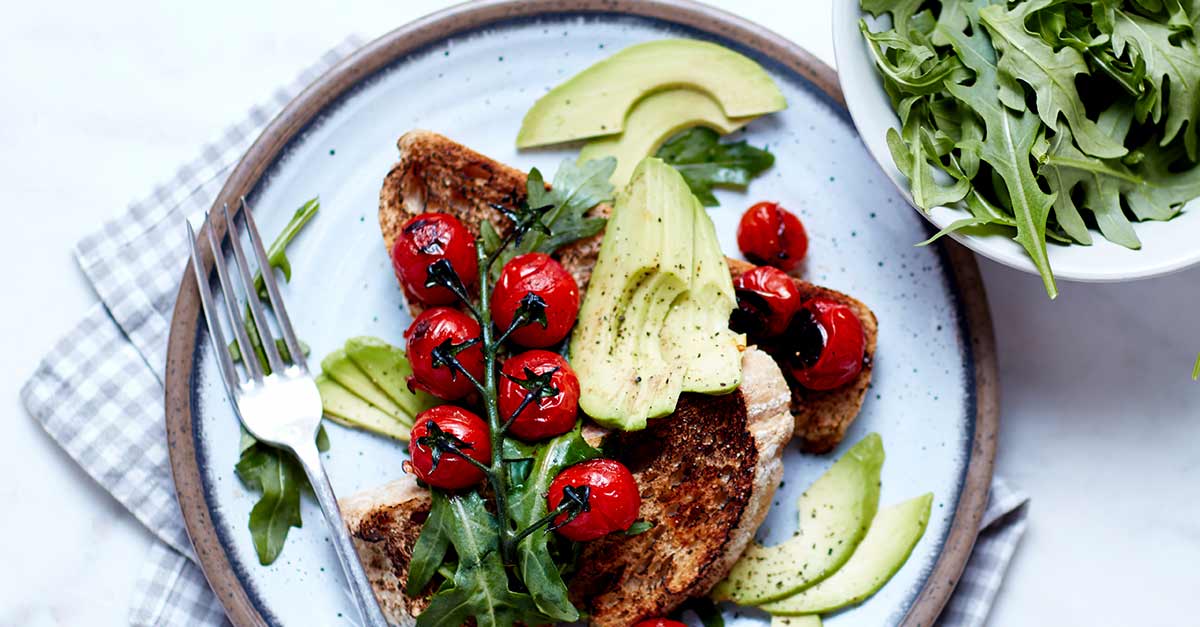 For a light lunch in the sunshine, try our upgraded bruschetta which is packed with veggie goodness.
Ingredients
½ tsp coconut oil, melted
10-15 cherry tomatoes, halved
1 ripe avocado, halved, stone removed and peeled
Juice of ½ lemon
4 slices of sourdough bread, toasted
50g rocket
Healthy Living Balsamic glaze, for drizzling (optional)
Method
1.Preheat the grill.
2.Place tomatoes on a foil-lined baking tray and drizzle with the coconut oil. Season and place under the grill to roast for around 10 minutes.
3.Using a fork, mash the avocado, mix with lemon juice and a pinch of seasoning.
4.Lightly toast the sourdough and spread a little avocado on each piece.
5.Once the tomatoes are cooked, place them on top of the toast, top with rocket and drizzle with a little balsamic glaze (optional).
Nutritionals per serving
Calories: 156 kcals
Fat: 9g
Carbs: 18g
Sugars: 2g
Protein: 4g
Fibre: 5g
You'll find more healthy low carb recipes, along with our 15 Day meal plan and workouts in our Summer eBook! Download yours for free today!