This article is written by Rhi, from @mummyoffouruk. Join us for Mother's Day 2022 where she shares a typical 'day in her life', detailing when she eats and how she uses exante products. Make sure you check out Rhi's Instagram, Blog and YouTube channel for more tips and tricks!
This Mother's Day 2022 blog is dedicated to having healthier eating habits as a Mum. As busy Mums, taking care of ourselves can often end up at the bottom of out to do list. One of the first things that usually ends up suffering, is what we eat. Raise your hand if you have been guilty of stress eating, filling up on junk or skipping meals altogether *raises hand*.
I'm a stay at home and work at home Mum-of-four and can say that I have been guilty of all of this during my parenting "career". We need to realise that if we don't fuel ourselves properly, we cannot be at our best to take care of our families. Not only do we end up feeling "meh" when our clothes don't fit properly, but our energy levels and mental health cash take a hit too.
Since discovering exante products, I've established a super easy food and exercise routine that fits in with my busy lifestyle, keeps me going and helps me stay in shape too.
So what does my typical food diary look like? Let's take a look.
5:30am
The only way that I can squeeze everything that I need to do into my day at the moment is to get up before my children. My alarm goes off at around 5am (it's an app on my watch that wakes me when I'm in my lightest phase of sleep so that feel less groggy). When I get up I use the bathroom, then head downstairs for an ice cold BURST drink.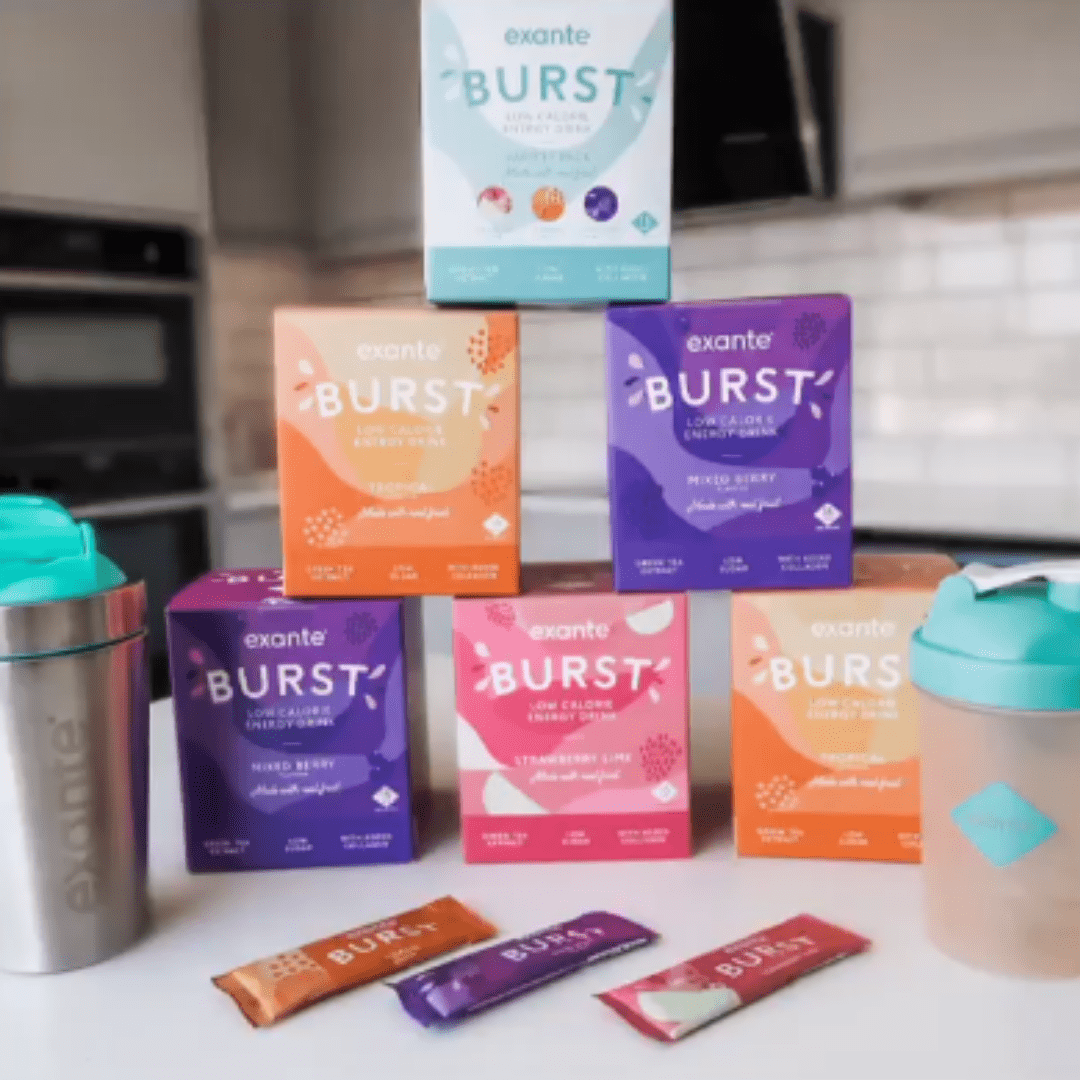 Credit: @mummyoffouruk
Not only does having a BURST when I get up ensure that I am instantly hydrating with 500ml of water, but it also contains caffeine to give me the boost I need to start the day. I've never been a tea or coffee person, but I love the taste of BURST from exante, they have become an enjoyable part of my morning routine that I look forward to every day.