We wanted to give you the low-down on why you should opt for a healthy and nutritious Exante breakfast to start your day vs. your traditional brekkie options.
Exante Breakfast Range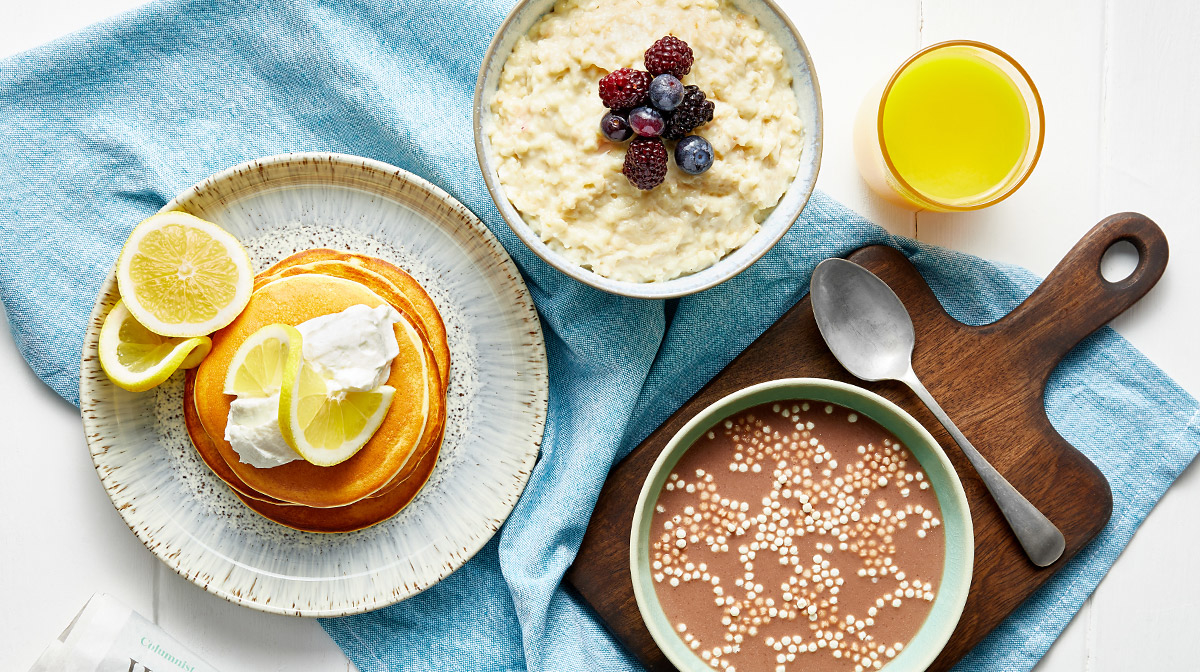 The Exante Breakfast range includes flavoured porridges, pancakes and tasty Choco Puffs cereal, and while they all taste irresistibly indulgent, they are also the perfect guilt-free way to enjoy a treat for breakfast. So, what's so great about our meal replacement Breakfast Range?
Each serving is:
packed with a least 18g of protein
Below 214 calories
6.2g fat or less
no more than 20g of carbs
full of lots of friendly fiber, with a whopping 4.3g or more per serving!
We have recently introduced the NEW Porridge Pot's, they are a nutritionally balanced breakfast in convenient pots.