2020 undoubtedly was a tough year. And whilst many of us waited for the year to come to an end, this was the year that Karen lost 3 stone and turned her life around.
We spoke to Karen to hear how she'd got on with exante, and what advice she has to others who are keen to lose weight. 
After suffering a long health battle, Karen noticed her weight was increasing slowly. After being urged to lose weight for surgery she needed, Karen began following the exante weight loss plan back in May 2020.
It was after her surgery during the first UK lockdown when Karen decided to do something about her weight long term. Her main reason was to be fitter and healthier for her three young children.
It genuinely has changed my life. It's got me to a healthy weight range and BMI for the first time in years.
After discovering exante, she hasn't looked back since. She says "before finding exante, I couldn't really get myself into a proper routine. One day whilst researching weight loss plans, I stumbled upon exante. I ordered the meal replacements straight away and started on the plan. It's the best thing I've ever done! I managed to get my weight down to 14 stone 7lbs which was a huge milestone for me"
After sticking to the plan, she has since managed to lose 3 stone in total and is now 11 stone 7lbs.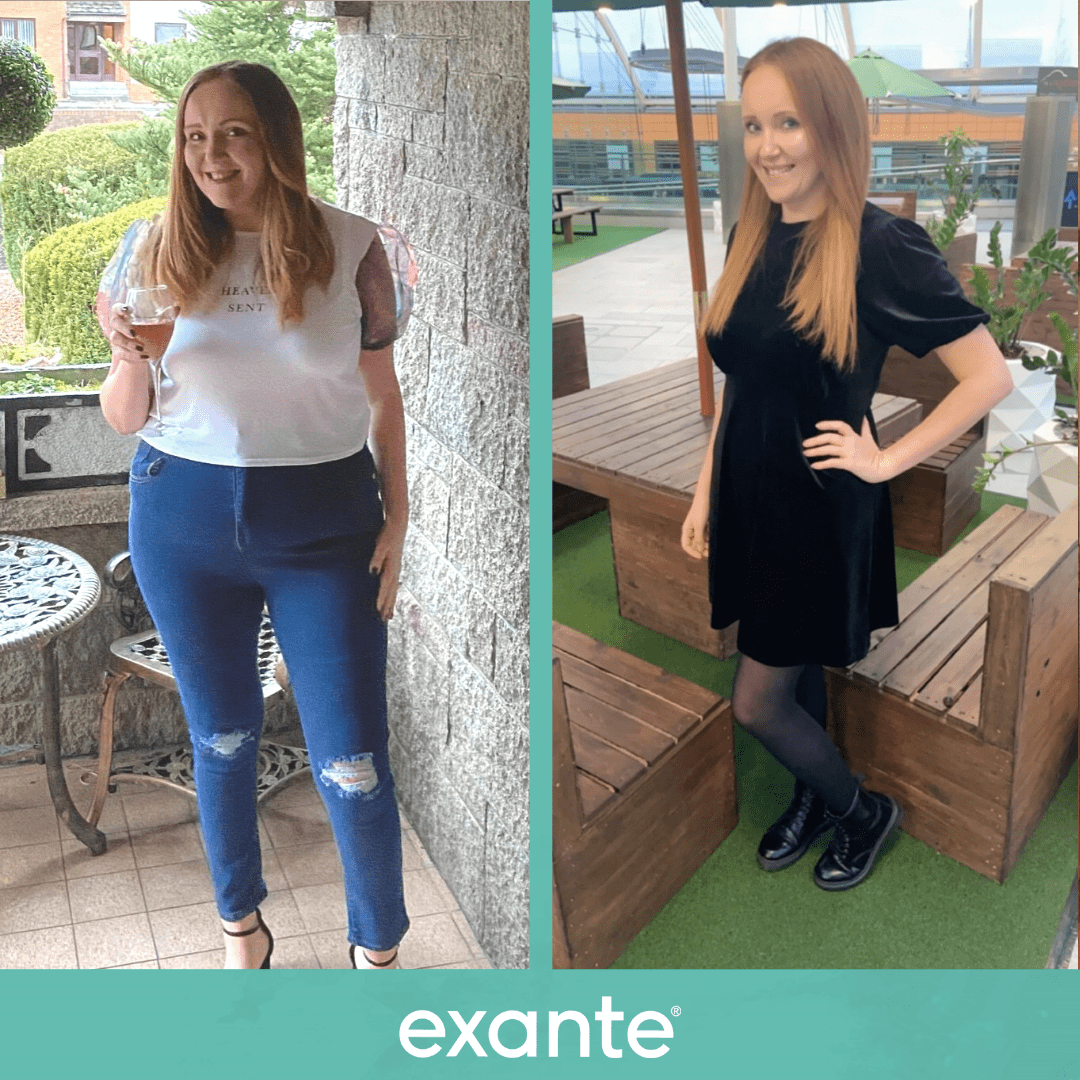 Karen Says…
"What I can achieve on exante is so much more than I ever thought was possible – my weight loss journey has been amazing. It genuinely has changed my life. It's got me to a healthy weight range and BMI for the first time in years. I've gained so much confidence and I can now be active with my kids without getting tired. exante has given me a new lease of life and helped with my recovery too. I'm in a lot less pain than I was before. Everyone has noticed the positive changes in me since starting the plan – it's the best decision I've made"
Shop Karen's Favourites