This easter we have a delicious recipe for you to try, crunchy spring asparagus wrapped in Parma ham! This dish makes a nutritious low carb, high protein wonder breakfast that's a will be your new favourite low calorie family favourite!
Serves: 4
Ingredients:
12 medium asparagus stalks
6 slices of Parma ham or thinly sliced ham
8 eggs
olive oil
salt & pepper
"The perfect dippy yolk takes 5-6 minutes"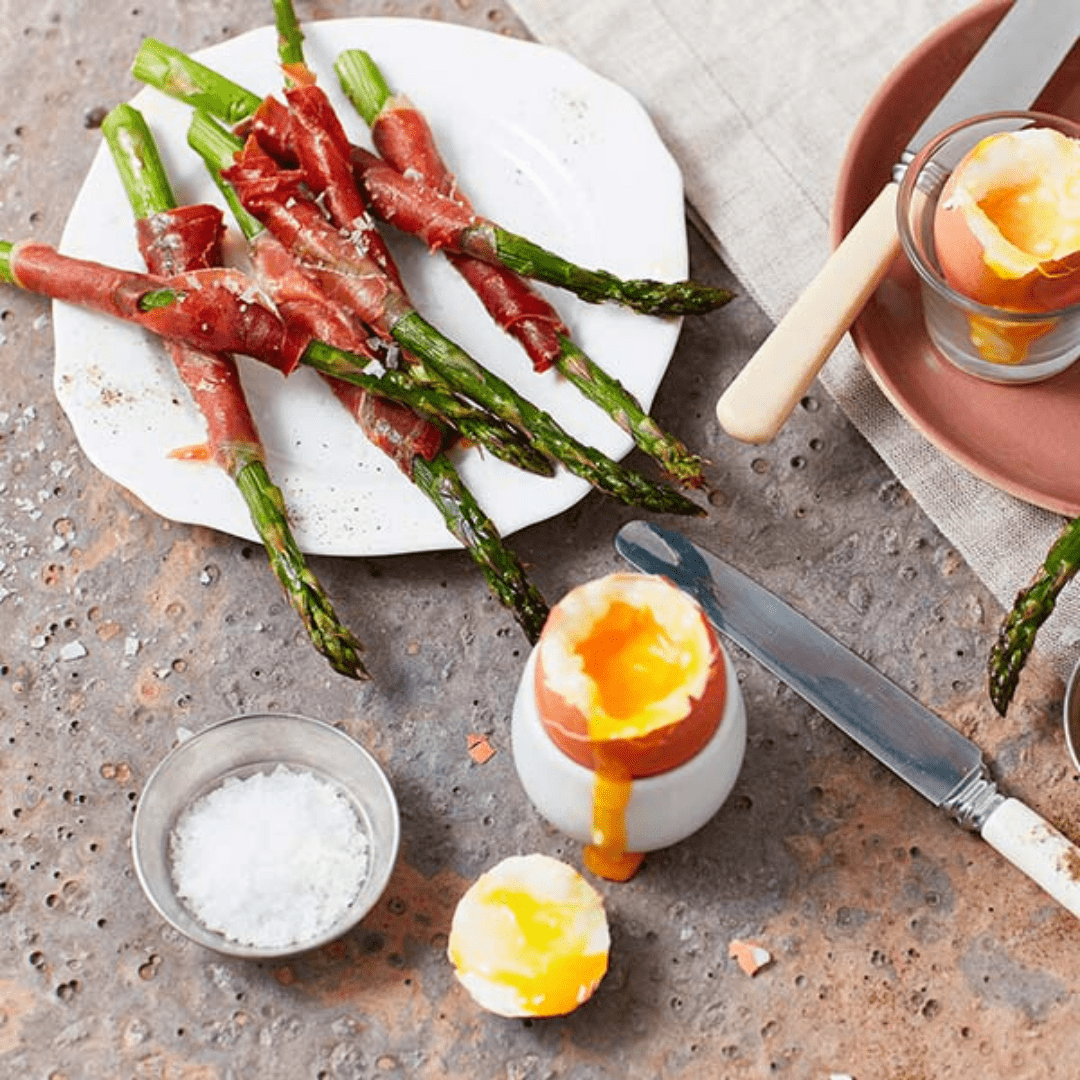 Method
Preheat your oven to 200°C/180°C fan/ Gas 6 and line a baking tray with parchment paper.
Snap off the woody ends of each asparagus and discard. Wrap asparagus stalks in Parma ham, place on to baking sheet and drizzle with a little olive oil.
Roast for 10 minutes or until ham is crispy.
While the asparagus is roasting, start cooking your eggs. Bring a large pot of water to a boil and using a slotted spoon, gently lower in the eggs.
Simmer for 6 minutes.
Once cooked, cut off the tops and place into egg cups. Serve with asparagus soldiers and salt & pepper to taste.
Enjoy!
Per serving:
Calories: 237
Fat: 16g
Protein: 21g
Did you know asparagus is a very good source of fiber, folate, vitamins A, C, E and K. In addition, asparagus is packed with antioxidants!