This blog post is written by @mummyoffouruk, Rhi, who shares how she stays on track and overcomes those all to easy slips. Make sure you check her blog, Instagram and YouTube channel for more tips and tricks!
Rhi from @mummyoffouruk knows how hard it can be to stay on plan when following exante. Temptation is everywhere and sometimes it can be really hard to get back on track. Read below her latest blog post on overcoming a slip and achieving your goals in just 7 simple steps! 
We've all been there. We are on track. Maybe the diet is going well. Maybe we are in the maintenance phase of dieting and into the groove of eating just what our bodies need without overeating or over thinking.
Then, it happens. We slip.
Maybe we have an "off day" and fall into stress eating then fall into the "oh it's all ruined now" mentality and go right back to overeating. Maybe it's an event, a holiday, Christmas, a birthday or other occasion that is the catalyst for falling of the sensible eating wagon. Or maybe it's more of a gradual thing. Sometimes bad habits can creep in slowly and it's not until we try on a pair of jeans that previously fit that are now a little snug that we realise how far we have drifted from healthy habits.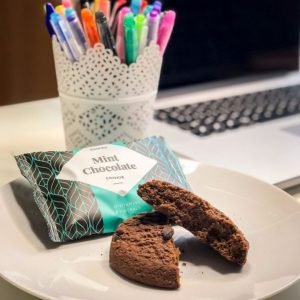 I'm here to tell you that we have all been there. We have all experienced these slips. We have all felt pants about abandoning our original path in favour of moving less and eating more and we have all beaten ourselves up about it. You are not alone.
So how do we get back on track? Whatever my health goals at the time, be they weight loss or weight maintenance, I have a 7 step method of getting back on track that I am going to share with you today.
1. Get accountable to someone else
The very first thing that I do when I realise that I have veered off-course and I'm not feeling happy with the way in which my body is is call my best friend. I tell her how I am feeling and declare that from this moment that I shall be taking steps to get back on track.
Because she is one of the most wonderful humans that I know, she will start by telling me I'm gorgeous as I am (she's ace like that), but that she totally "gets it" and that she feels like she could do with a kick up the rear end to get back into better habits too.
We then pledge to be each other's cheerleaders for getting back into the groove. We text each other pictures of what we are eating throughout the day and how much we are moving (more about that in a bit).
Having someone on your team that you know is rooting for you to succeed makes it much easier to achieve your goals. Not only do you want to do well for them, but you know that they "will know" if you slip too.
Now your buddy doesn't have to be someone in your "real life". Thanks to the "interwebs", there are now numerous online places to get support. exante has a fantastic online community of like minded people ready to support you. Join the exante Official Facebook Group here.
2. Get accountable to yourself
I know what you're thinking, shouldn't this one have been first? I'll argue that no, it shouldn't. Until you declare your intentions out loud or online for others to hear, it's oh so easy to change your mind and quietly continue with habits that you are ultimately not happy with.
So once you've made yourself accountable to someone else and there is no going back, really decide for yourself that changes will happen. Don't wait to start on a Monday or the first of the month or when Mercury is in retrograde, start now. Commit to whichever plan you will be following (more about what I do in a minute) and pledge to yourself that you will make the changes.
It helps to know why you want to make these changes. Do you want to be able to run around after your kids? Set a good example for them? Or be as healthy as you can to care for them? Have you got an upcoming event you want to look your best for? Or do you just want more energy? Figure out "your why" and remember it daily. If you know when you are doing something, it is far easier to stick to it.
3. Plan for the win
Staying "on track" with sensible eating weight loss is far easier with planning. I would go so far as to say that reforming healthy habits is almost impossible without planning.
Here are some of the things that I do to plan and get organised when getting back on track after a slip:
Stock up on my favourite exante meal replacement bars. If I have all of my favourites there ready to grab, I'm far less likely to reach for something unhealthy.
Meal plan before I grocery shop. Planning sensible meals and knowing what you need to buy means you will be less likely to end up with unhealthy impulse purchases and takeaways.
Pile on the salad! Make sure you have plenty of salad in stock to add to the side of every meal. This will add in some essential nutrients and you'll end up eating less of the calorific food on the plate too.
4. Eat when you are hungry, not when you are emotional
If you're anything like me, often your "slips" will follow a traumatic event. A stressful time (hello 2020 pandemic), the baby going through a phase of not sleeping, a breakup or even a bad period can often result in eating because you are tired, stressed, sad or bored.
An exante product that I love for reminding me about emotional eating vs eating for nourishment is Slender Sip. When I think I am hungry but I am coming out of a season of stress eating, I have a Slender Sip 30 minutes before food. I know that I need to wait 30 minutes after my slender sip before eating (which forces me to stop and think rather than just binge), then when meal times come around, I am far less likely to over eat. Slender Sip is a great way to help to re-train your body to eat when you are hungry and stop when you are full.