As the days start to get shorter and the nights start to get colder, we turn our backs on salads and iced coffees in the sunshine and look instead towards eating warming soups under cosy blankets. In the Exante soup range, there is a warming flavour for everyone, and all our soups contain no more than 202 calories per serving!
Take a look through this Exante soup range spotlight to find out more about the delicious flavours we have on offer…
The Red Thai Chicken Soup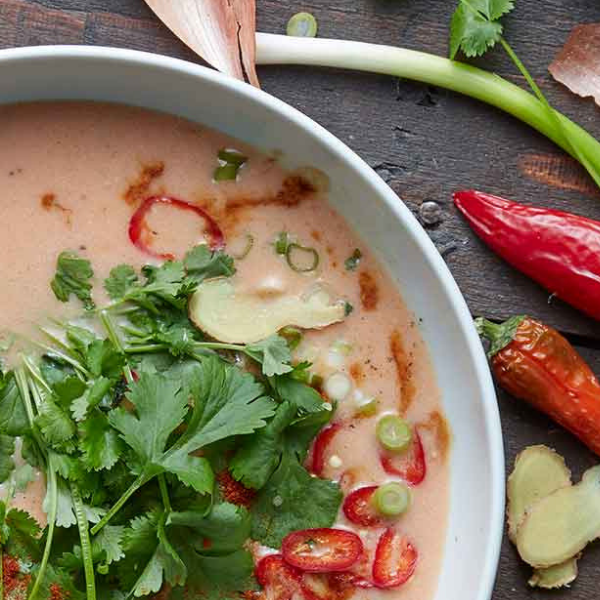 This Asian-inspired red thai chicken soup is one of Exante customers' favourite products – it is infused with red thai flavouring and a hint of zesty lemon to give it a delicious, zingy flavour. You can have as many herbs as you like whilst on all of the Exante plans, so if you want to spice it up a little, why not add a sprinkle of chilli flakes?
This is my number one Exante product – it's lovely and thick, creamy and filling.
The Vegetable Soup
This addition to the Exante Soup range is both warming and filling. A British classic, the Exante vegetable soup has a hearty flavour and will keep you warm during these windy Autumn afternoons.
This has quickly become one of my favourite products and most definitely my favourite soup. It's very filling and creamy, just what you need in the winter!
The Chicken & Leek Soup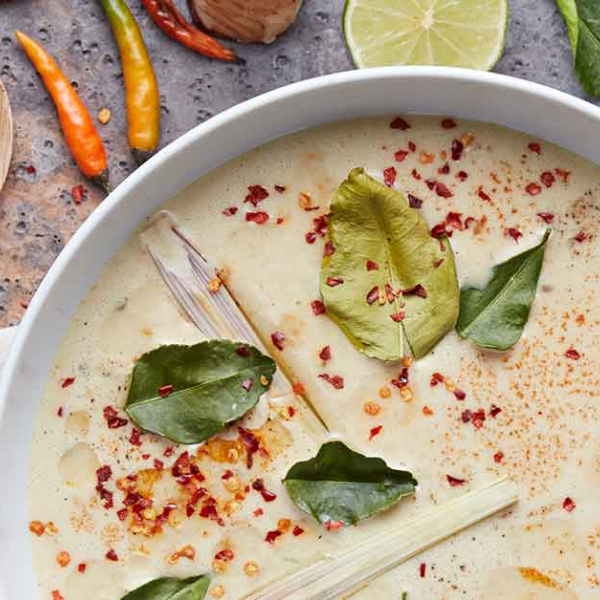 An Exante take on the British classic, the chicken & leek soup has a hearty chicken flavour. Like all our soups, this heart addition is packed with 17g of protein, 4g of fibre and 27 vitamins & minerals to fuel your mind and body as the days start to get colder
I really enjoyed this soup. It is what you would expect from a cuppa soup but thicker! Lovely!
The Butternut Squash & Sweet Potato Soup
This hearty butternut squash & sweet potato soup is nourishing and packed full of fibre. If you are a lover of this traditional soup flavour, this low-calorie, keto-friendly soup is sure to tick all the right boxes. Why not add a pinch of cayenne pepper and salt for an extra flavour kick?
If you love butternut squash soup as I do, you'll adore this. It's creamy and delicious. Absolutely 100% delicious.
The Mushroom Soup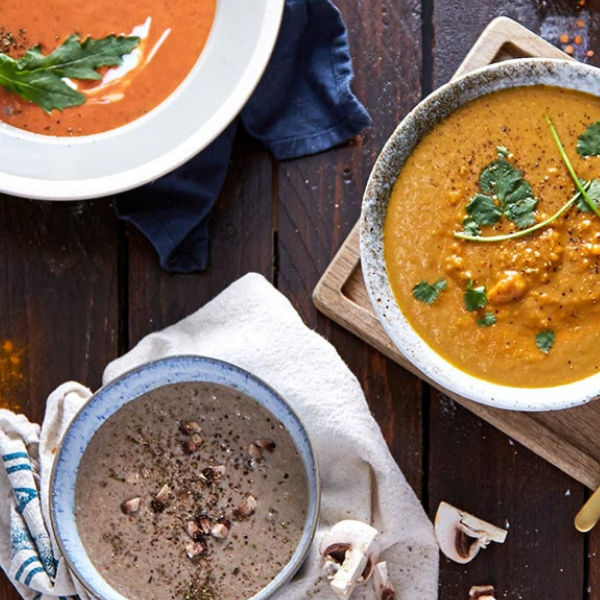 This mushroom soup is naturally low in calories and fat! It is creamy and packed full of warm, earthy flavours. Why not add a sprinkle of thyme or basil to your soup for a herby flavour hit?
Thick and creamy, you can really taste the mushroom – delicious.
If reading this Exante soup range spotlight has got you craving a healthy, hearty shop, why not shop our full range of soups now?