How do you like your eggs in a morning?
Weekends are for lie-ins, relaxing and maybe even breakfast in bed! This delicious high-protein, healthy Eggs and Avocado on Toast recipe will have you starting your weekend the right way. Packed with veggies, protein and fiber, it will also keep you full and prevent you from diving into the biscuit tin mid-morning!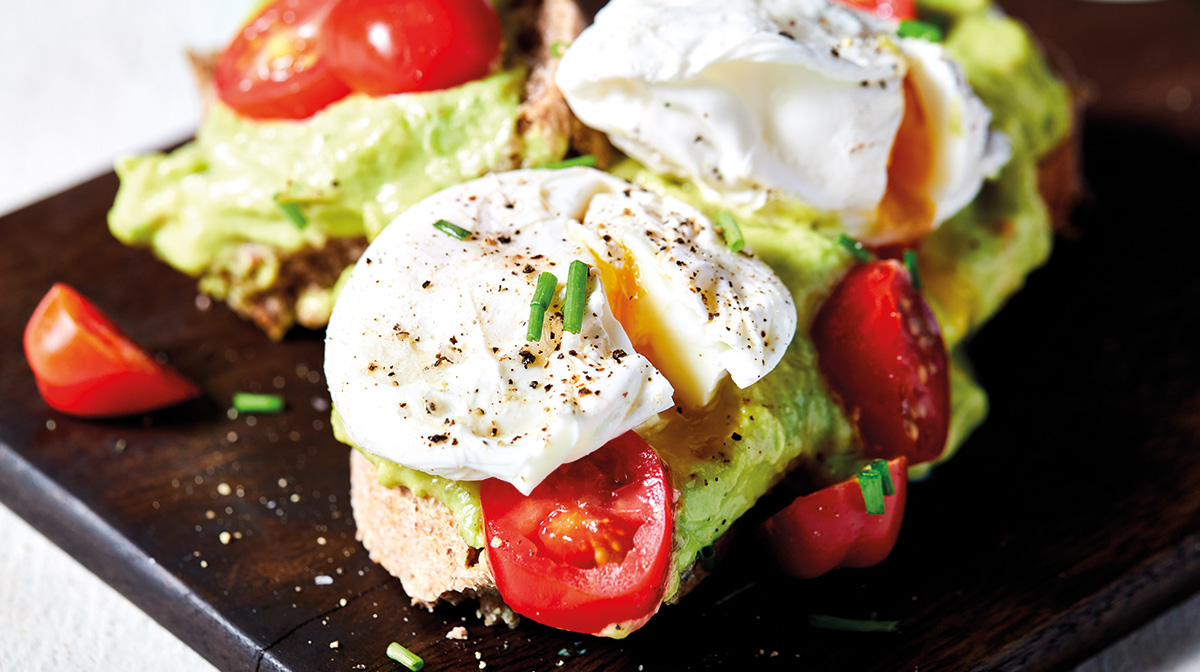 Ingredients
2 medium eggs
1/2 avocado
1/2 bunch spinach
2-3 cherry tomatoes
1 slice of wholewheat bread
Method
Boil a pan of water with a touch of vinegar, once boiling create a vortex motion and place your egg in for 4 minutes to poach.
Peel and slice the avocado. Next, in a non-stick pan add 1-2 sprays of low kcal spray and fry spinach and tomatoes.
Meanwhile, place the bread in the toaster, toast till preferred.
Continue to fry the spinach mix and season to taste.
Once ready, the spinach will be wilted and tomatoes skin should have slightly burst.
Plate the toast on the bottom, vegetables then the egg on top.A balanced and delicious way to start your morning off!
Following our Total Solution Plan and looking for something to mix-up your breakfast game? Try our delicious Lemon Pancakes or our Golden Syrup Porridge for a sweat treat this weekend.