It seems that protein is the hot topic of the moment, but is it actually something we need to worry about? We all know that balance in any diet is the best way to stay healthy, but what is it about protein that our body needs so much?  
Looking to invest in a healthier version of you but not sure where to start? Don't worry, we've got you covered with our easy-to-understand guide on all-things protein. In today's blog, we'll be debunking protein fiction and laying the facts out to give you the ultimate guide to including protein in your everyday lifestyle. 
What is protein?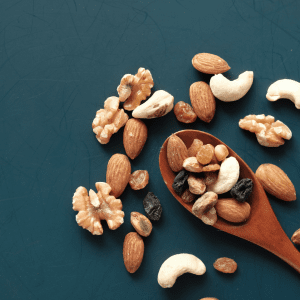 We hear so much about protein in our food- especially in your exante products- but more often than not, we tend not to know what it is. Protein is actually all around our body, from our hair to fingernails, bones and skin. In fact, our bodies are made up of around 10,000 different proteins which make us the way we are (1).  
So now we know where we find protein around us, what can we actually describe it as? Well, protein is made up of 'building blocks' called amino acids. Without these amino acids, our body won't function properly but thankfully, we can get them through eating a high protein diet or taking supplements (1). 
What supplements can I take to support my body?
Our Essential Amino Acids supplements are a great way to support your body by providing your proteins with the vital amino acids they need. There are 9 different amino acids you need in your body, including: histidine, isoleucine, leucine, lysine, methionine, phenylalanine, threonine and valine. Luckily, our easy-to-take supplements contain a blend of all of them!