Low Fat Herby Burgers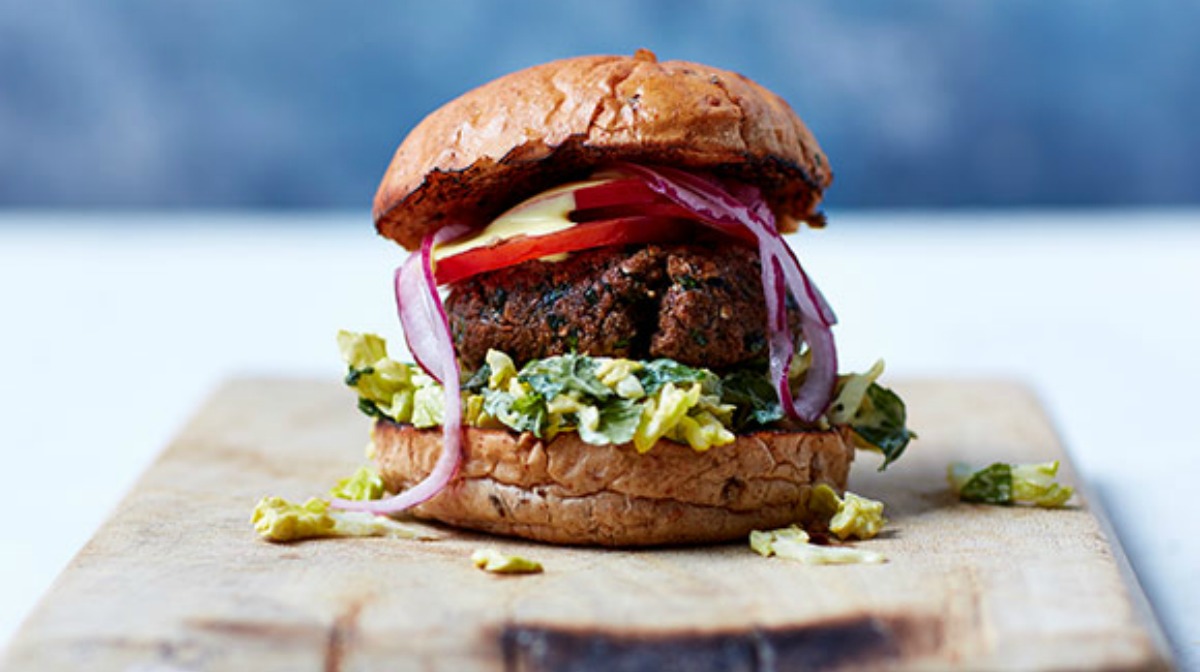 A jewel of the barbeque, everyone will love these low fat burgers! Pack in flavour with healthy herbs, top with avocado and serve in a wholemeal bun. Go carb-free and bun-less to reduce the calories.
Nutritionals per serving. Serves 4.
Calories: 316 kcals (169kcals without bun)
Fat: 9g
Carbs: 37g
Sugars: 7g
Protein: 19g
Fibre: 8g
Ingredients:
5% fat beef mince
1 tbsp coconut oil
1 small red onion, finely chopped
A handful of basil leaves, finely chopped
A handful of flat-leaf parsley, finely chopped
1 tbsp light pesto
1 egg, beaten
 Burger toppings:
1 tbsp light mayonnaise
1 curly leaf lettuce, leaves washed
1 heirloom tomato, sliced
1 small avocado, peeled, stoned and sliced (optional)
4 wholemeal seeded rolls (optional)
Method:
1. Mix the 5% fat mince the red onion, basil, parsley, pesto and the egg together in a large bowl to bind the mixture.
2. Divide the mixture into 4 medium-sized balls and flatten into patties. Put on a plate and leave in the fridge to firm up for at least a couple of hours, or overnight.
3. Heat your barbeque. When it's ready, rub a little coconut oil over the burgers and barbeque them on each side until cooked right through.
4.  Meanwhile, toast the wholemeal rolls (optional) spread with a little mayonnaise and top with lettuce.
5. Place the burgers on top, add a little onion and slices of avocado (optional).
If you want to go low carb or gluten-free, simply replace the bun with a romaine lettuce cup!