Grilled Marinated Prawns with Stir Fried Vegetables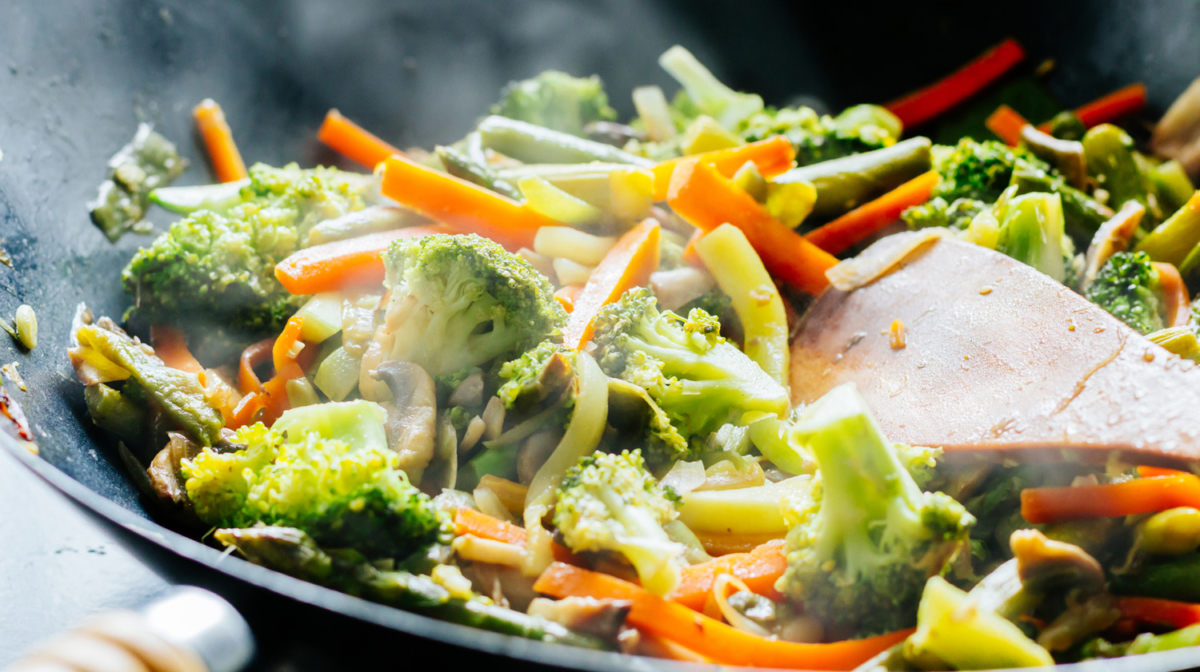 A delicious and easy dish which is also low in carbohydrates, this grilled prawns dish is ideal for fish-lovers who want a fresh but filling lunch or evening meal.
Non-dieters in your household will definitely become envious, so serve their portion with some boiled rice to make a delicious meal that they can eat too. Keep a pack of shelled raw prawns in your freezer to make this one, as it is bound to become a favourite! Use as part of our Flexi Solution for a healthy and balanced meal.
If you're not a big fish fan but want to find some more healthy low carb dinner ideas, take a look at our Balance Range dinners.
Ingredients
200g raw shelled large / tiger prawns,
For the marinade:
1 tbsp lemon juice
Pinch chilli powder
Half teaspoon sweetener (eg, xylitol or sucralose)
2 tsp olive oil
For the stir fried vegetables:
2 tsp vegetable oil
2 spring onions, trimmed and sliced
2cm piece of ginger root, peeled and grated
2 cloves garlic, crushed
2 medium chestnut mushrooms, wiped and sliced
1 small head (about 80g) of pak choi (bok choy)
Handful (about 80g) fresh bean sprouts
1-2 tbsp water
Method
Mix together the marinade ingredients and stir in the prawns. Leave for as long as you can, but a minimum of 20 minutes.
Meanwhile prepare the vegetables for the stir fry, and preheat the grill.
Thread the marinated prawns onto skewers and place under a hot grill for 2-3 minutes, turning once until the prawns are pink and cooked through.
Heat the oil in a wok or large preferably non stick saucepan and stir fry the vegetables together over a high heat. Add the water if the vegetables begin to stick, or you can add the remaining marinade if you prefer.
Serve the vegetables on a warmed plate and top with the prawns.
Tip: To avoid adding more oil when stir frying, add a tablespoon or more of water if the vegetables start to stick.
Storage: Serve straight away. Not suitable for storing.