The year is ending soon and most of us are looking ahead to what the new year will bring. Now is a great time to think about what you want to achieve next year and set some goals to help keep you motivated. With 71% of new year goals being diet and eating related, we've spoken to Maddy who has lost over 7 stone using exante to find out her top tips to help you stay on plan and smash your new year's resolutions!
1: Set Specific Goals
Setting the goal of "lose weight," is too generic. You're more likely to succeed with smaller, specific goals, like "I want to lose [X] pounds in [Y] weeks." These more achievable, as well as a great way to monitor your progress. Just keep them realistic!
Maddy has already achieved one of her goals. She is delighted that since she has lost weight, she is able to ride her house again!
Maddy says: "Don't set big goals. If I'd have said to myself I needed to lose 8 stone, I would've given up. 1 stone at a time, it's a journey not a race!"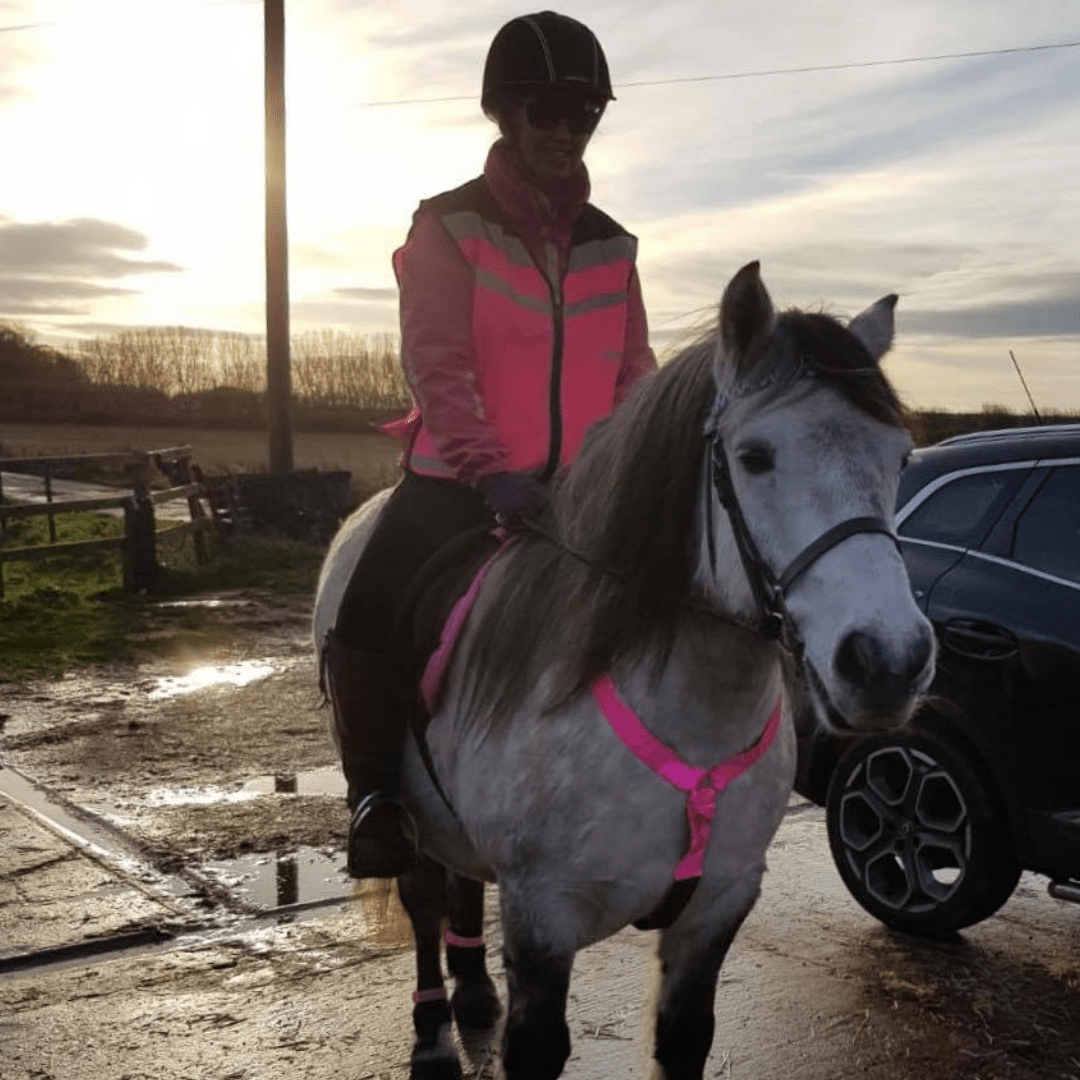 2: Cut Calories
A simple, fast and effective way to help you achieve your weight loss goals, is to cut those calories. We offer a delicious range of  shakes, bars, meals and breakfasts to help you on your way. 
"If you're finding that you're feeling hungry, sugar free jelly is a saviour. Either keep some made up in the fridge or buy it ready made. I used to use it with a mousse I made from a Vanilla Shake like a trifle! It's almost like you're not having diet food and means you don't feel like you're missing out!"
"Once your brain thinks you're on a diet, I find that it's very hard to stick to it and these were the times that I failed. Try different products, find the ones you like and stick to them. There's lots of 'pack hacks' in the Official Facebook Group!"
3: Limit the Weigh Ins
While we all like to keep a watch on our progress, stepping on the scales too much can do more harm than good. It can be tempting, but you may end up disappointed if you don't see immediate results. Of course you'll be wanting to monitor how much you're losing, but stick to weighing yourself once a week at most. 
4: Don't Give Up
It's easy to want to pack in the new year's resolutions if you fall off the wagon. However, if you don't manage to reach a goal in your set time frame, that's okay. Don't punish yourself, just have another go! Plus, think of how great you'll feel when you actually do reach it!
"I found that actually eating helped me stick to the diet. I managed 1 week just on shakes but found that I missed eating. The bars were my saviour. It helps you feel like you're not on a diet!"
5: Get Active
Exercise may also be on your new year's resolutions list, which is great seeing as it goes hand in hand with dieting. Again, set yourself small, realistic goals if you're starting out with a fitness regime and you'll be more likely to succeed. If the thought of exercise fills you with dread, you can still get active with simple things such as walking instead of driving or using the stairs instead of the lift.
6: Treat Yourself
What's your favourite shake? Maddy loves to make her shakes even more indulgent by blending them and serving them in a special glass!
"If you're having a shake, mix it in a blender. Mix with 200-300 mls of water and about 10 ice cubes and it comes out super thick and creamy! Have it in a nice festive glass and a straw!"