Chocolate comes from cocoa, which is a tree. That makes it a plant. So chocolate is salad right?
Not quite a salad but still packed with nutritious and oat-ally delicious ingredients, this banana and cocoa recipe is the perfect breakfast for the colder mornings.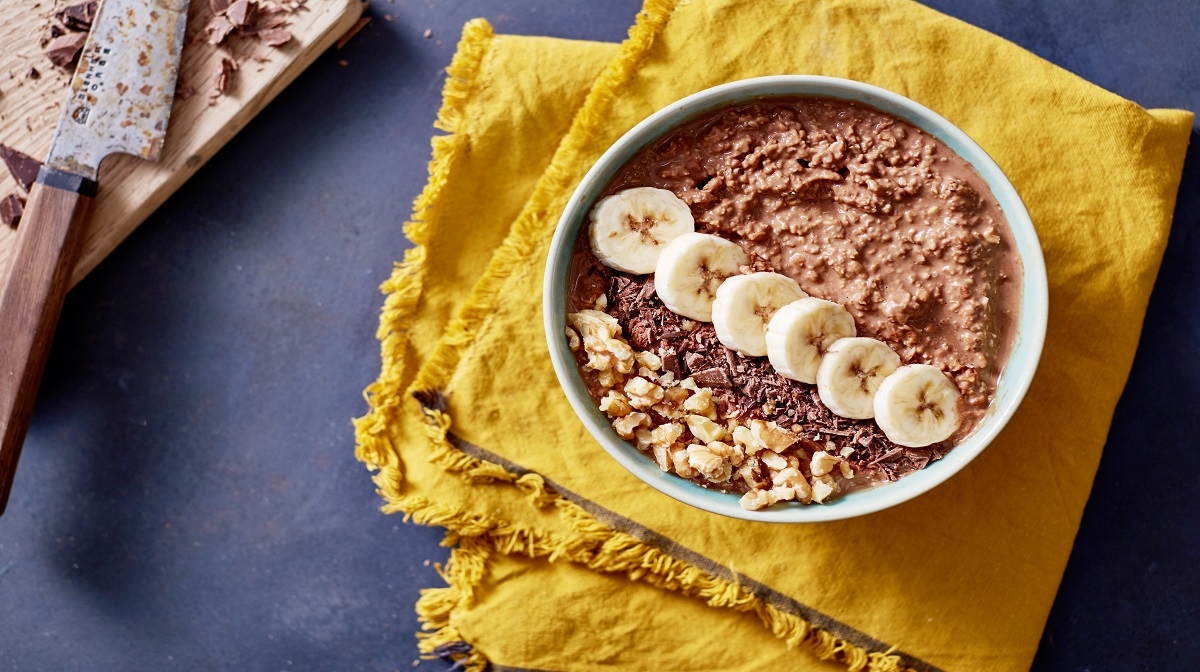 Ingredients
For the Porridge:
Ingredients:
1/2 ripe mashed banana
2 tsp cocoa or cocoa powder
1/2 tsp stevia (or sweetener of choice)
1 tsp coconut oil
Toppings: Fruit, nuts, cocoa nibs, seeds, nut butter etc
Method
Make the porridge mixture then add in the mashed banana, cocoa powder, stevia and coconut oil.
Microwave for 60 seconds, stir, then microwave for a further 60 seconds.
Add your favourite toppings and enjoy!
Stock up on your exante Porridge now: