It's time to get moving with our #WednesdayWorkout! A flat stomach is achievable for everyone, it just takes persistence. It doesn't mean hours in the gym either, just your living room floor and some guidance from us. We've created an easy-to-follow but effective 4 flat stomach workouts you can try at home. 
After your workout, add some protein with our Exante Protein Bars or Shakes. We love our White Chocolate Raspberry Bar and Cherries and Berries Shake – both containing up to 18g of protein!
4 Flat Stomach Workouts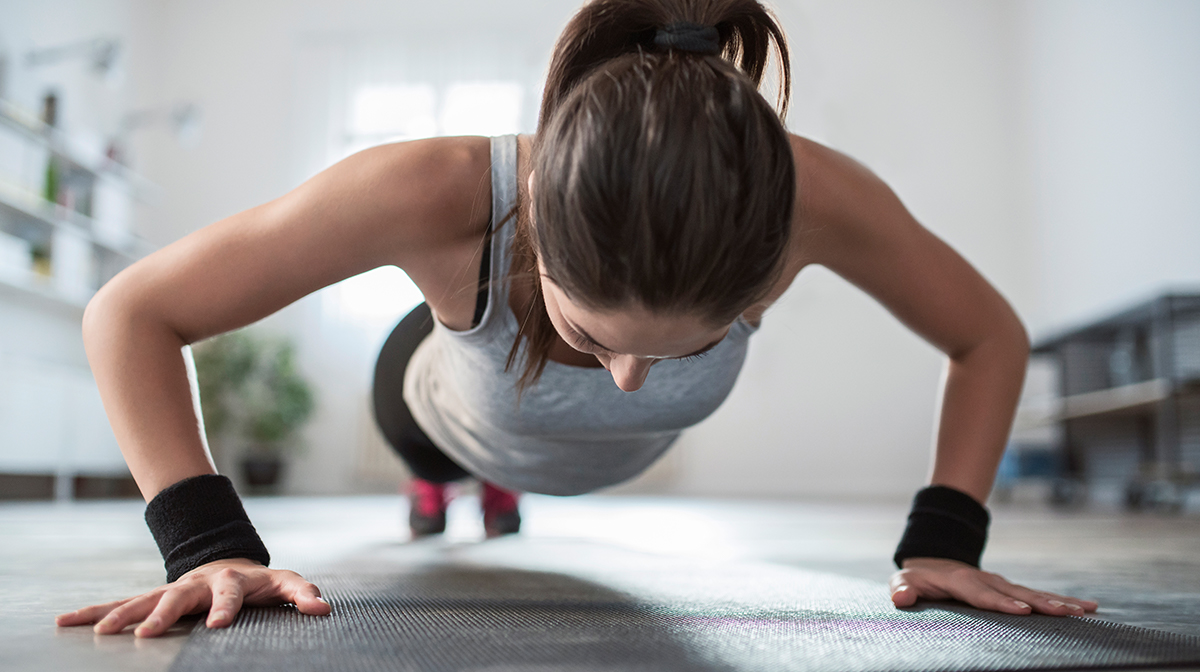 Do each move for 30 seconds and repeat the circuit 3 times for a fast and effective workout you can do at home.
1 | Bicycle Crunches
Lie on the floor and place your hands behind your head. Raise your legs keeping your feet together. Lift your head up and touch your right elbow to the left knee while pulling your knee up towards your head keeping your other leg straight.
Now touch your left elbow to your right knee. At the same time, straighten your left leg, keeping it off of the floor.
2| Leg Raises
Lie flat on your back with your legs stretched out in front of you. Bend your knees and raise your legs.
Straighten your legs until your toes are pointed at the ceiling. Slowly lower your legs back down.
Top Tip! Consuming protein within the first 45 minutes after a workout is proven to be the most effective way to aid muscle repair.
Try an Exante Strawberry Jam and Yogurt Bar for a delicious post-workout snack containing 17g of protein.