Meet 47-year-old Alex from Dundee. He started his exante journey in January and in just 9 months, his weight has dropped from 23 stone to an incredible 13 stone! His BMI no longer places him in the 'overweight' category and he has completely transformed his life. Here he tells us how exante fits into his daily routine.  
Start Weight: 23 stone
Current Weight: 13 stone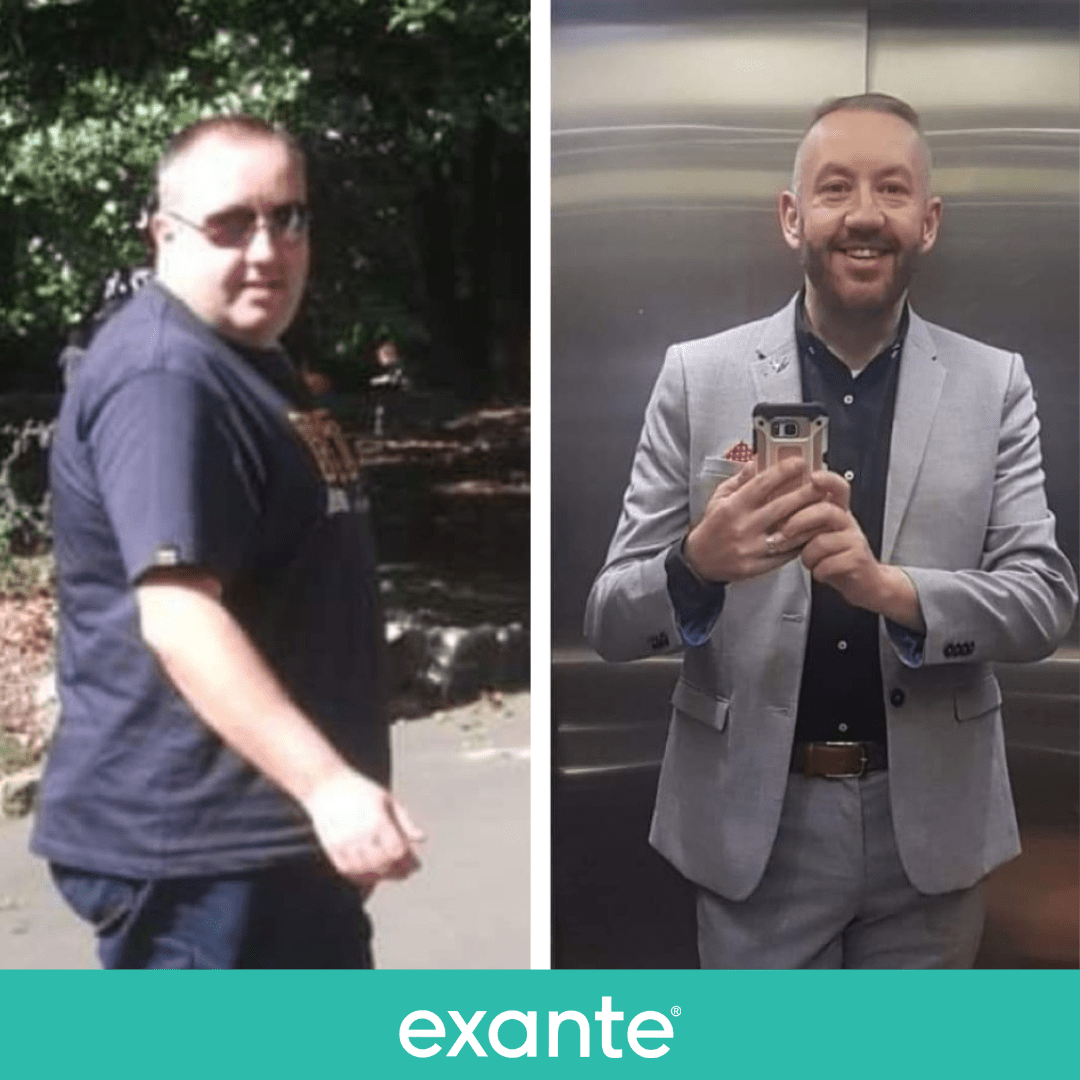 How does a typical day start for you?
"My day always starts with walking the dog, not typically long but enough to blow the cobwebs away. Then I have a coffee, always black with a sweetener". 
"I try to mix it up a little for breakfast. If I'm working it's normally a shake, but if I'm off and have a little more time I have porridge or pancakes".
"The pancakes are delicious, and on a diet- really?!" 
"I typically eat breakfast around 9am as I work a midshift from 11am-8pm. Breakfast normally fills me up until around lunchtime at about 1pm!"