With Easter weekend approaching, we've only got one thing on our mind-food! But what if you wanted to keep making healthier choices this Easter? Fear not – we've put together some recipes and tips so you can enjoy this weekend without the overindulgence – meet exante's Guide to Easter…
Starting with the classic Easter Lunch
The Easter Sunday Roast dinner is no doubt the main event, there's no better way to celebrate Easter than with a tasty British roast, right? And luckily, the staple Sunday dinner can be enjoyed guilt-free! Packed with protein, fibre and full of flavour, our 'Healthy Sunday Dinner' recipe means you can enjoy the Easter festivities whilst still remaining on track!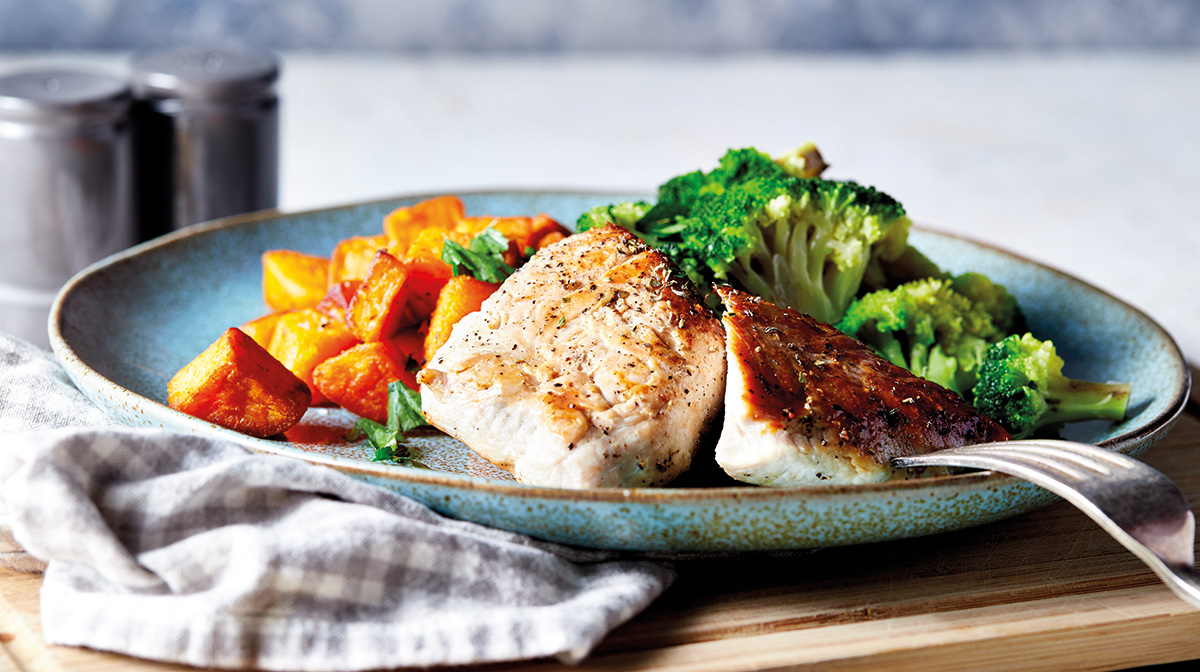 Ingredients
This makes 1 serving and only requires 4 ingredients!
100g turkey breast
170g sweet potato
80g broccoli
20g light, spreadable butter
Method
Pre-heat the oven to 180˚c/365˚F.
Bake the turkey breast for around 20 minutes, or until cooked through.
For the vegetables: Peel and chop the sweet potatoes.
Add sweet potatoes to a pan of boiling water and cook for 20 minutes, while the turkey is baking in the oven.
In a separate pan, add the broccoli to a pan of boiling water and cook for 10-15 minutes.
Add the portion of butter to the vegetables to serve and plate alongside the turkey breast.
Nutrition
36.1g carbs
14.7g fat
40g protein
452 calories
Enjoy yourself! Our egg-celent top tips…
We understand this time of year can get difficult when it comes to temptation and resisting, let's face it, countless chocolate eggs! However you approach this weekend, remember to enjoy yourself. Life is there to be enjoyed! Allow yourself the odd treat if you want to.
The important thing to remember is not to punish yourself or allow in guilty and negative thoughts. It's ok to allow yourself measured 'off-plan' treats…exante will be ready to help you get back on track whenever you're ready. To enjoy Easter totally guilt-free, here are our egg-cellent top tips…
Planning is key – planning your meals ahead of time will make it easier to keep your food intake under control. Opt for meals and snacks that are rich in protein and vegetables to ensure you're still consuming the nutrients you need. Why not try our healthy Sunday dinner for only 452 calories?
Be Portion-wise – Guess what? You can still enjoy chocolate 'on-plan' by ensuring you count the calories! Portion your desired chocolate by weight and calculate the calories based on the packet information. If you know how many calories you are consuming, this will be a lot easier to track. Choose smaller, individually wrapped treats to make the calorie counting even easier.
Stay active – If you know you are going to be enjoying a few Easter treats, it might be a good idea to increase your activity slightly. Perhaps a family walk on Easter Sunday, or plan some Easter games in the garden for example. Activity doesn't have to be strenuous, but light movement and being on your feet will certainly help.
Choose one day – If you know there will be lots of temptation during the bank holiday weekend, limit yourself to just one day. Steer clear of the temptation on the days surrounding Easter Sunday, but allow yourself to enjoy the big day.
Our favourite Easter Pack Hacks…One for the Chocoholics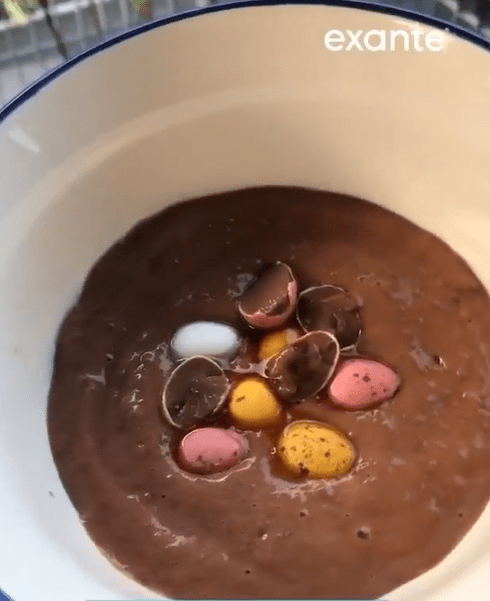 Want to enjoy the chocolate treats but sticking to a calorie deficit? Ty our favourite low calorie Chocolate Easter Mousse- the perfect Easter treat!
What you'll need
Chocolate Delight dessert
150 ml water
2 egg whites
Your favourite Easter chocolate- we used Mini Eggs!
Method
Whisk your Chocolate Delight with 150ml water
In a separate bowl, whisk your egg whites until soft peaks form
Add your chocolate mixture to the egg whites and combine
Leave to set in the fridge
Once set, top with your Easter treat and enjoy!