Meet Anna, 32, from Alyth, Perthshire, Scotland. Anna started the exante 800 plan at the beginning of June and has since lost an amazing 3st 11lbs!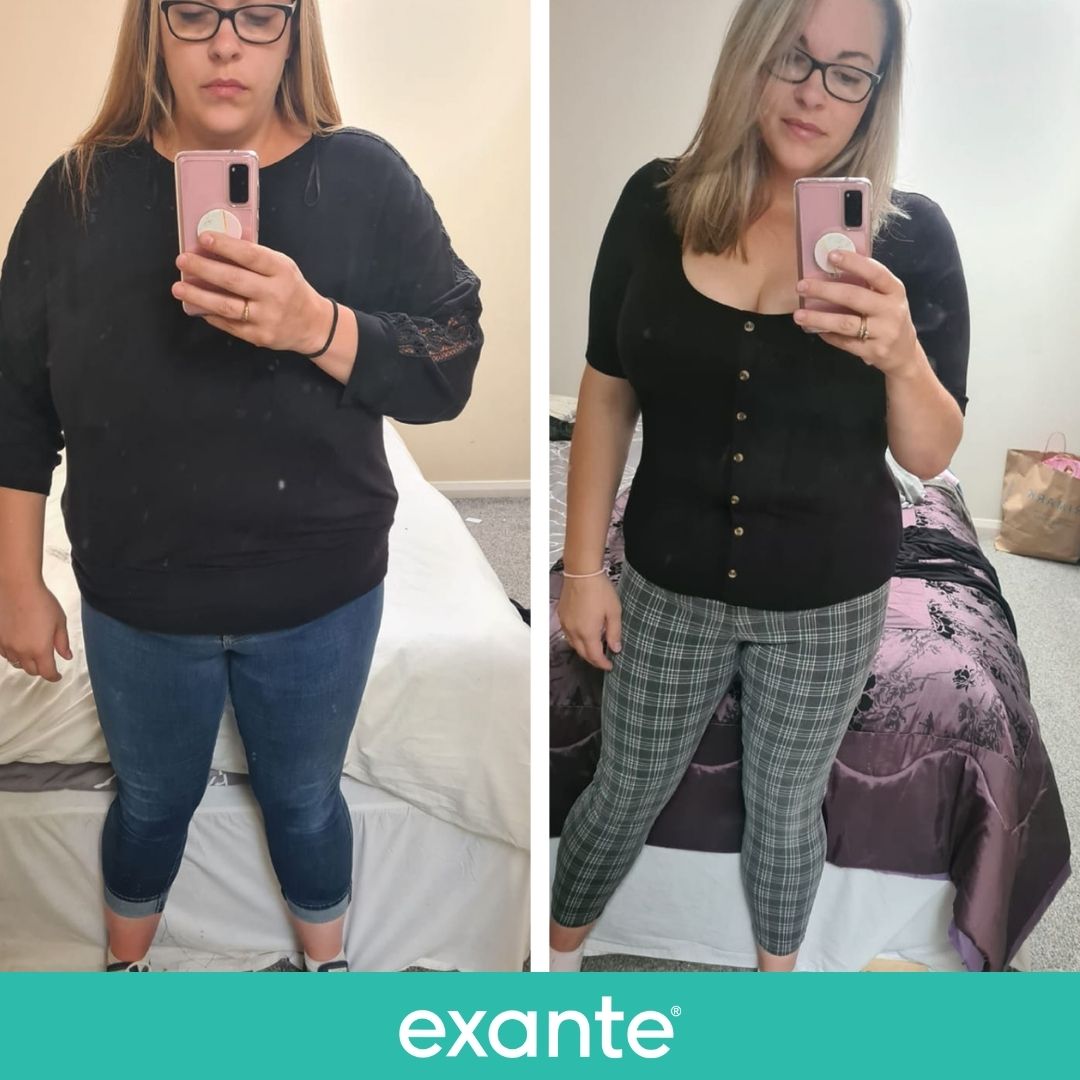 What motivated you to lose weight?
"I had a problem with binge eating at night and had piled on the weight after my daughter was born. In May 2020, the weather was beautiful and I started to take my 3-year-old daughter out for days in the sunshine. She wanted to play football and run around, I just couldn't do it. Out of breath, with sore joints and feeling guilty I sat down there and then and looked up meal replacement. I found exante, read some reviews and went for it! I started on the 1st of June and for the first time my willpower was strong. It helped that exante is so easy and so tasty!" 
"I was a 20 in jeans and now I'm a size 14."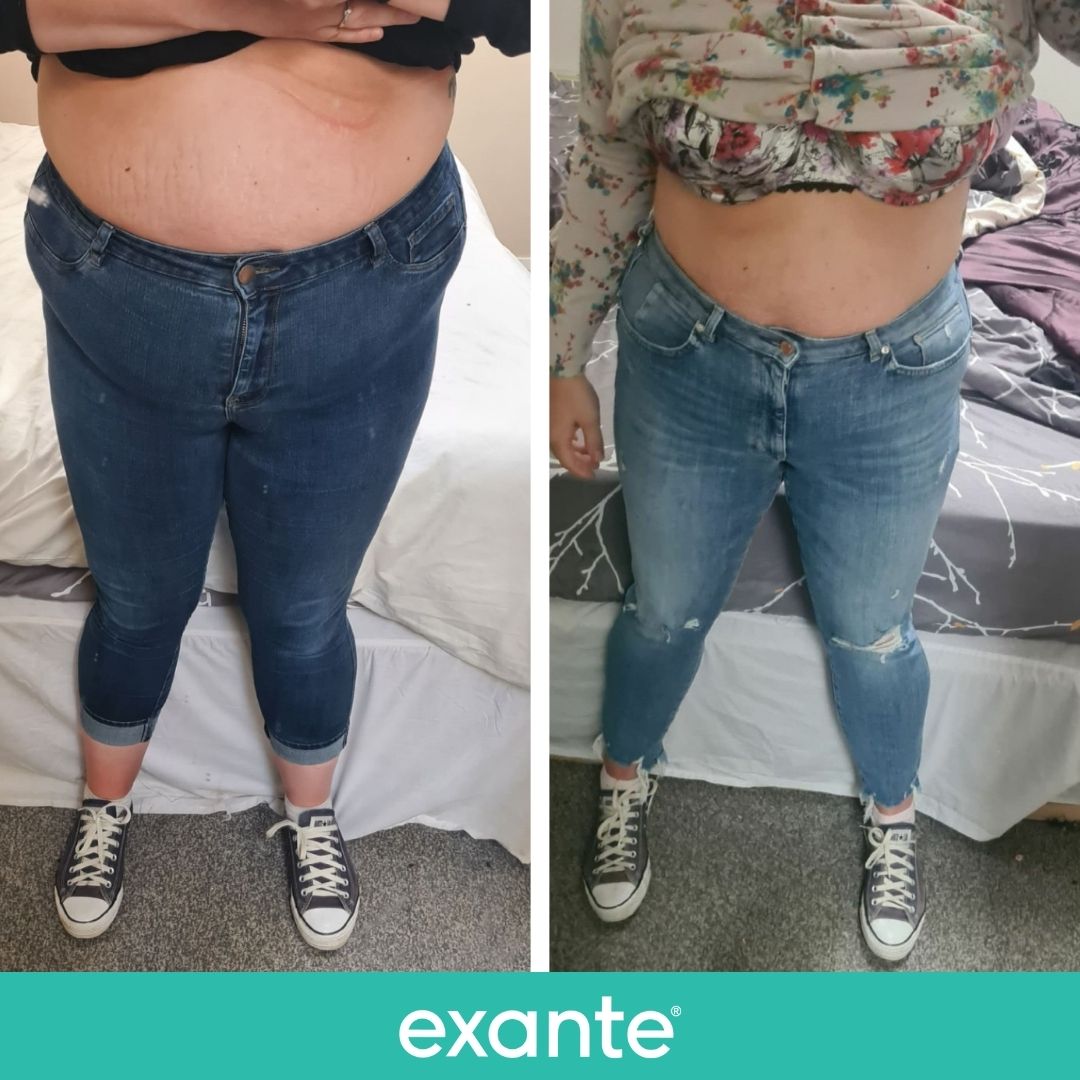 What diet plan do you follow?
"I have either 4 meal replacements a day or 3 and a meal. I absolutely love a Salted Caramel Shake with a shot of coffee in the morning but my favourite shake has to be the Lemon Cheesecake. I also love the soups, the Butternut Squash in particular. I find it so easy to follow. I was able to form a routine and a bit of structure."