For many type 2 diabetics, hearing the words 'you have diabetes' can sound pretty scary, we totally get it.
But did you know that you can actually reverse your diagnosis and put your diabetes into remission? 
Experts say that embarking on a 'very low-calorie diet' (VLCD) of around 700-800 calories can be effective in combating diabetes. From helping diabetics to shed the pounds to putting diabetes into remission, VLCDs are rapidly becoming the ultimate diabetes treatment. 
UK Professor Roy Taylor, a specialist on the link between diet and type 2 diabetes, recommends replacing traditional meals with nutritionally complete, low-calorie shakes.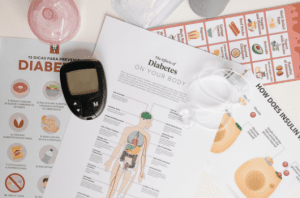 As he explains in his book Life Without Diabetes, it's this diet which can trigger the swift fat loss needed to put a person into remission from the disease- which can happen as quickly as a few months. 
 Professor Taylor recommends a number of liquid meal replacements in his book, including our very own exante meal replacement shakes! Our shakes are perfect for safe and effective weight loss thanks to our signature blend of 27 vitamins & minerals which ensure people get their daily nutrient requirements and are around 200 calories per serving. 
 Our 'very low-calorie diet' 800 plan is designed specifically for fast weight loss, so it works perfectly for people with type 2 diabetes. The exante diet has seen hundreds of people shed the pounds and put themselves into remission- especially our lower calorie diets.
Lindsey's Story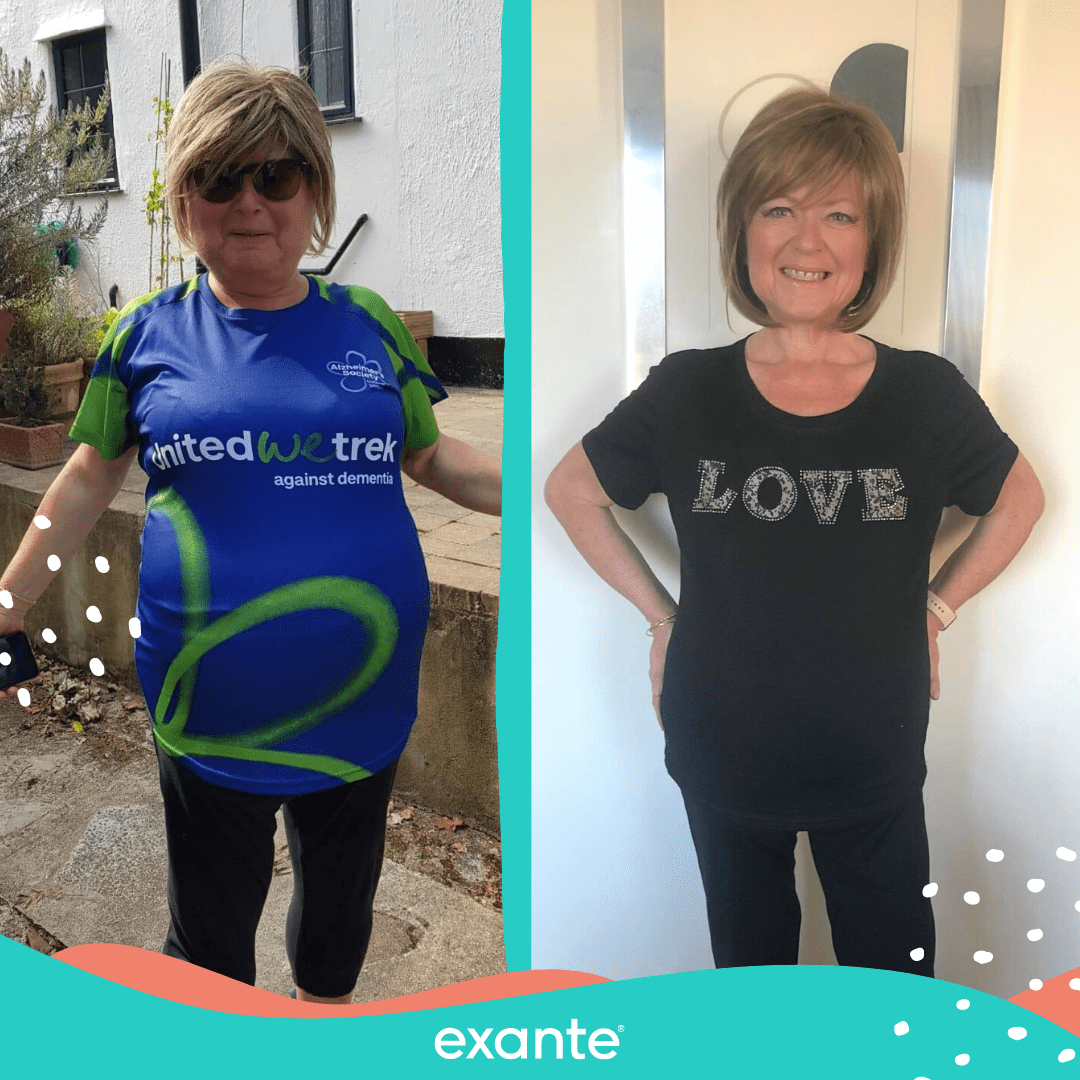 "It took me about nine months to lose the weight, but a couple of weeks after I started the plan my doctor told me to stop taking insulin because my blood sugar levels were so low.  
"Three-and-a-half months later, I'd lost two-and-a-half stone and he confirmed I no longer had type 2 diabetes. I just couldn't believe it! 
"It was a complete miracle to me because I'd been on a high dose of insulin every day of my life for 15 years, and diabetic for 20 years."  
A few weeks into her weight loss journey, Lindsey introduced exante soups and other products to her diets. 
Meet the people who've put their diabetes into remission with exante
What does our Nutritionist, Lujain, say?
"Following a very low-calorie diet with food can be difficult and it doesn't ensure you will consume the recommended daily amount of nutrients.  
"If you don't it can increase your risk of developing nutrient deficiencies, health complications and may even make weight loss more difficult. Your body can end up retaining more fat because you're not getting enough fuel and it doesn't have enough energy. 
"A recognised meal replacement programme, like exante's, saves people the hassle of calorie counting and meal planning. Our shakes are low-calorie but nutritionally complete, so it's a safe and effective way to take on such a diet. 
"There's a lot of emerging research that shows the effectiveness of VLCDs when it comes to type 2 diabetes. A significant reduction in calorie consumption can reduce and stabilise blood sugar levels over time.
"It can also lead to significant fat loss, particularly around organs like the liver and pancreas, which can help with type two diabetes remission. 
"Any diabetics wanting to embark on a very-low calorie diet or change their eating habits should consult their GP first." 
Diabetes is estimated to cost the NHS £10 billion a year, with treatment making up 1/20 prescriptions written by GPs.
Earlier this year the NHS announced its soups and shakes diet programme helped thousands of people shed the pounds, helping more than 2,000 people with type 2 diabetes improve their health and lose an average of 13kg (more than two stone) in three months. 
The move shows the growing confidence in meal replacement diets to help those with type 2 diabetes. 
Charity Diabetes UK says evidence suggests the key to remission is weight loss, and remission is when blood sugar levels are below the diabetes range without the need for medication. 
Ready to start your journey?