We would like to thank everyone who entered the Exante slimmer of the month competition. You will inspire many people to start and keep going with the weight loss journey by showing them that it is possible to reach your goals!
This month's winner has lost well over five stone with the help of Exante and has completely transformed his body, mental health and lifestyle!
Here's his story…
John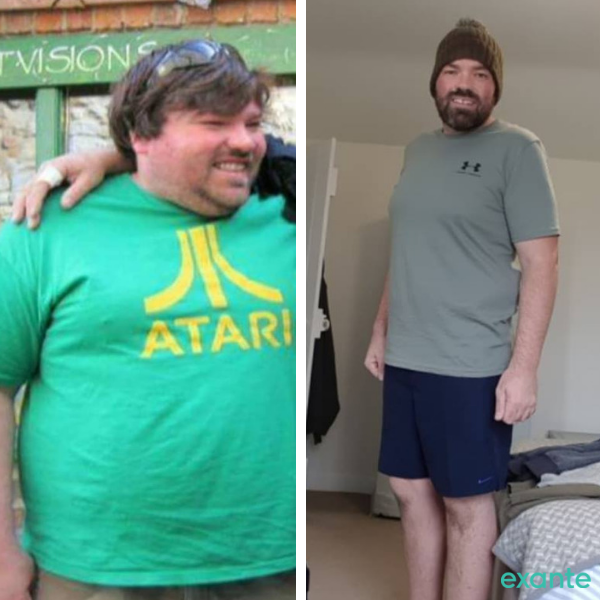 John, 38
Starting Weight: 19st, 9lbs
Current Weight: 14st, 2lbs
What made you decide to lose weight?
"I decided to lose weight as I was hurting after work due to the nature of my job as a carpenter. I also have a little boy and was avoiding doing activities with him due to my size.
"Myself and my partner decided to start the diet when she was told she was diabetic – this was the moment when we realised things had to change".
How did Exante fit into your lifestyle?
"Being a tradesman, the Exante diet suits my lifestyle perfectly! I usually have a shake at 6am, another shake at 1pm and a bar later on in the day".
How has your life changed since losing weight?
"It has changed my life tremendously. I no longer hurt when I get home after a full day at work. Before Exante, I lacked confidence in public, but after losing weight I am happier and much more confident.
"My son and I do a lot more and we are now hooked on roller coasters that I could not go on before losing weight. And to top it off my better half has no longer got diabetes!"
What is your next goal?
"My next goal is to reach 12st!  I also hope to train to become a lifeguard, once I get my fitness levels up. I will get there one day. I have taken control of my life back, and food does NOT control me anymore!"
Enter for a chance to become our Slimmer of the Month!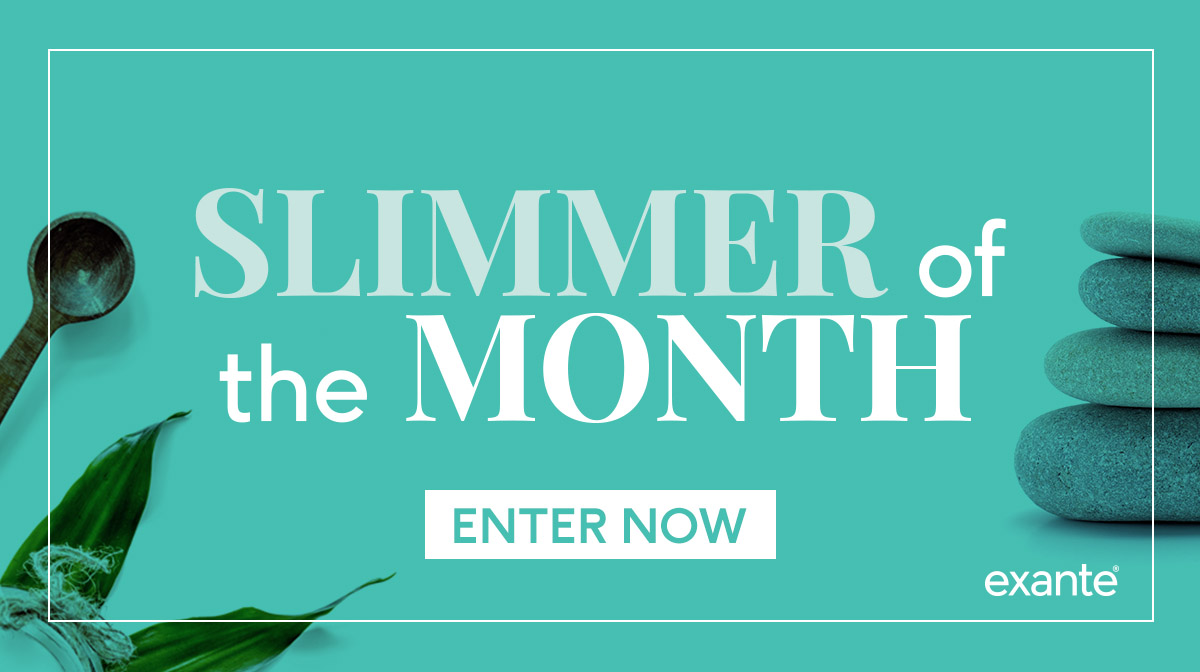 Lost weight with Exante? We would love to hear from you!
If you'd like to enter our Slimmer of the Month competition and be in with the chance of winning Exante or beauty vouchers, as well as a luxury spa retreat, share your story with us by entering here.
Want to sign up to our two-week weight loss challenge on Messenger? Click here.