Believe it or not, meal replacement shakes and protein shakes are actually not the same thing. Although both are packed with protein, they actually vary dramatically when it comes to nutritional content. So, how can you decide which product is right for you? If you are struggling to understand the differences between meal replacement shakes and protein shakes we've got the perfect guide to help.
What is a Meal Replacement Shake?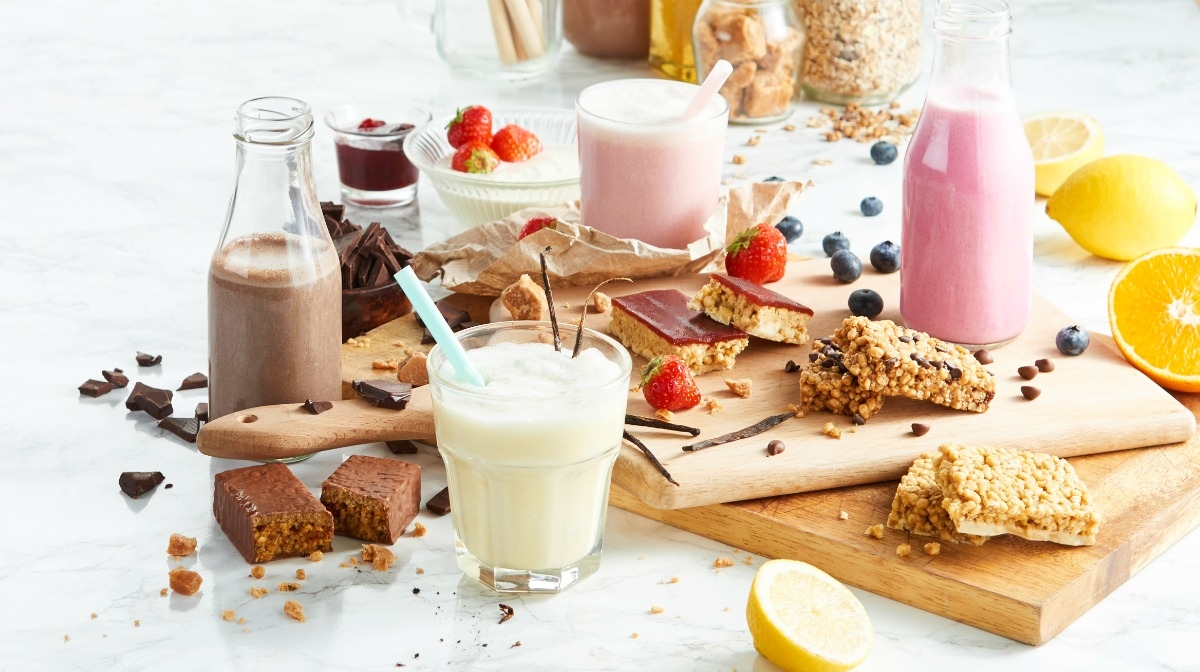 A meal replacement shake is designed to be a complete nutritional substitute for traditional food. In order to qualify as a meal replacement, the shake must contain a controlled quantity of calories and nutrients, so your body consumes everything it needs from one shake. Each Exante meal replacement shake contains 17g of protein, 27 vitamins and minerals, and counts as 1/3 of your RDA.
How can you use Meal Replacements?
Meal replacement products are perfect for anyone looking to lose weight, supplement a healthy diet or simply increase their daily protein intake. Meal replacements are a delicious and convenient way to help you control your calorie intake and are expertly nutritionally balanced, to ensure you consume all the essential nutrients you need to support a busy lifestyle. No extra supplements required.
For weight loss
You can use meal replacement shakes as a substitute for traditional meals, dramatically reducing your calorie intake whilst still ensuring you get all the nutrients your body needs. Substituting one, two or even all three meals a day can help you reach your weight loss goal. Take a look at our Exante Total Solution and Flexi Solution plans to discover which plan works for you.
On-the-go
No time to cook? No problem. Research shows that up to 2 in 5  of us are skipping a traditional breakfast in favour of a convenient meal replacement on-the-go at least once in a week.
The pros? You can be assured you're consuming a healthy, balanced meal with 1/3 of your RDA. Packed with protein, you'll feel fuller for longer too, so less chance you'll be tempted to binge on junk food by mid-morning,
Drink your vitamins
It can be tricky to make sure you consume all of your daily nutrients when you're running around all day. Just one shake contains 27 vitamins and minerals, from vitamin A, B and C to Biotin for healthy hair and skin.