Are you back to working from home? Love it or hate it, WFH is back and, temporarily, here to stay. But what do we do with all this extra time on our hands? Skip past the commute and enjoy a lunchbreak entirely to yourself, let's take a look at some of our favourite winter warmers, perfect for anyone with that bit extra time on our hands.  
Get Festive with our Christmas Pack Hacks
Festive Gingerbread Men Pancakes (250kcals)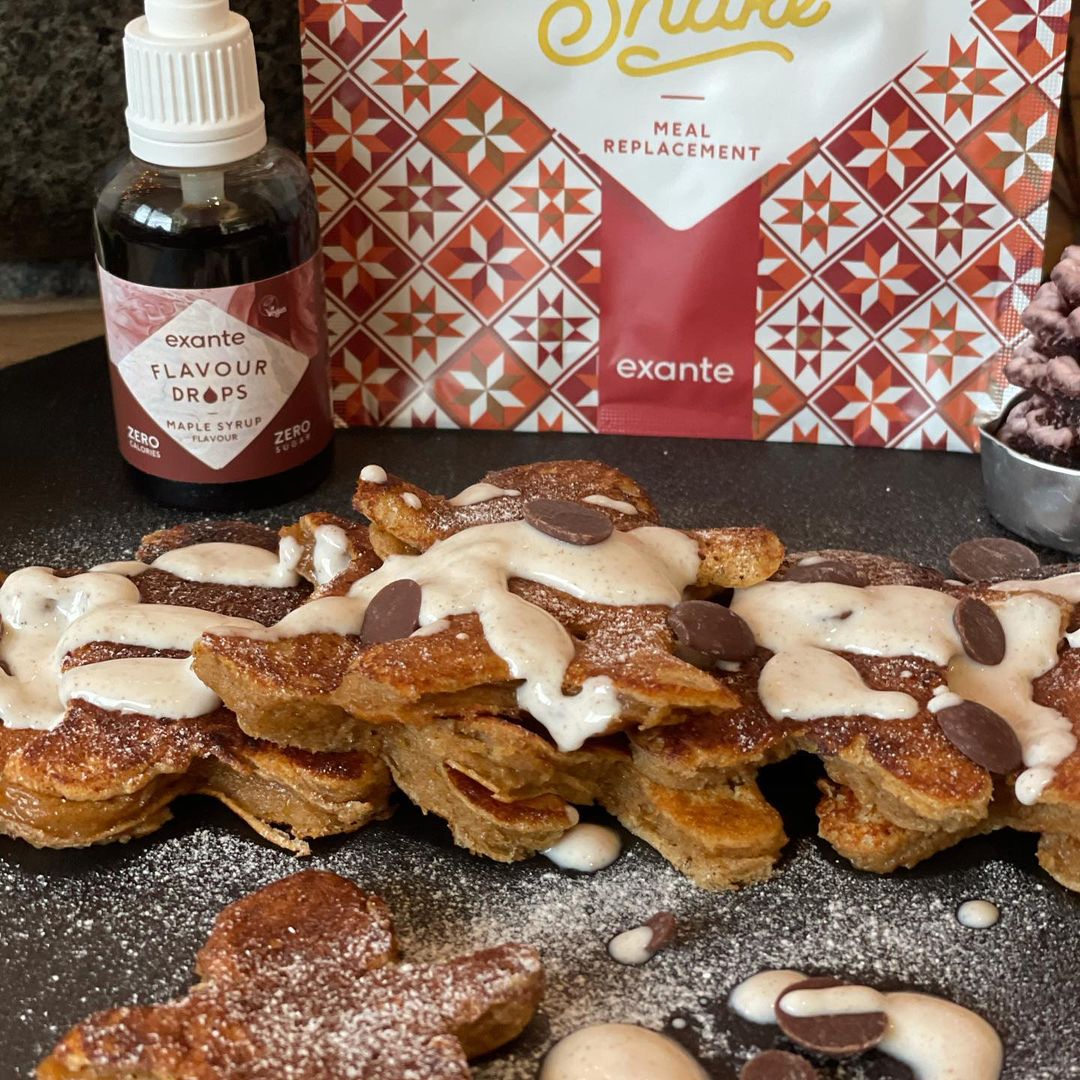 What's Christmas without gingerbread men? If you're looking for a low calorie alternative to this classic Christmas snack, look no further and try out these Gingerbread Men Pancakes!   
What you'll need:   
For the pancakes  
150ml water  

 

X1 egg 

 

½ tsp baking powder 

 

Pinch of cinnamon 

 

Metal gingerbread cutter 

 
For the topping  
Method:   
Empty your shake into an 

exante shaker

 

 

Begin slowly adding water, stirring as you do so, until you have a thick batter (you may need more than the recommended water) 

 

Add the egg and baking powder and combine 

 

Pour the mixture into a hot pan, spreading it across to make one large, thick pancake 

 

Heat for around 3 minutes on one side, flip and cook for a further minute 

 

While your pancakes are cooking, combine your yoghurt with a few drops of our Flavour Drops 

 

Carefully remove the large pancake and use the gingerbread man cutter to cut out smaller, gingerbread-shaped pancakes 

 

Plate up and top with the yoghurt