Before you start your exante Summer Challenge, we would recommend you take a 'before' photo before you begin your weight loss journey. Often when you look at yourself every day, you may not notice the subtle changes your body is making. This can lead to frustration because you think you are making 'slow progress.' To avoid this, take a 'before' transformation photo.
Then, we would suggest every four weeks, take an 'after' transformation photo to compare. The combination of these photos will be an instant and powerful visual representation of all the pounds and inches you have lost.
Top Tips:
To help you take the best before and after transformation photos that can show off your weight loss transformation, we have put together some top tips.
Avoid wearing loose clothing. Try to wear clothing that is form fitting and shows your shape.
We recommend you wear the same clothes in both photos, as this can truly demonstrate your transformation.
Try and take the photos against a plain wall with a plain background. A cluttered and busy background can often minimise the impact of your transformation.
Take a full-body photo at eye level, so you can see your whole body. We would recommend you avoid taking selfies.
Stand upright and maintain a good posture, and avoid slouching.
Try taking photos from 3 angles, in front, behind and a side profile.
Stand in natural daylight in both images. Avoid dark rooms, shadows or artificial light where possible.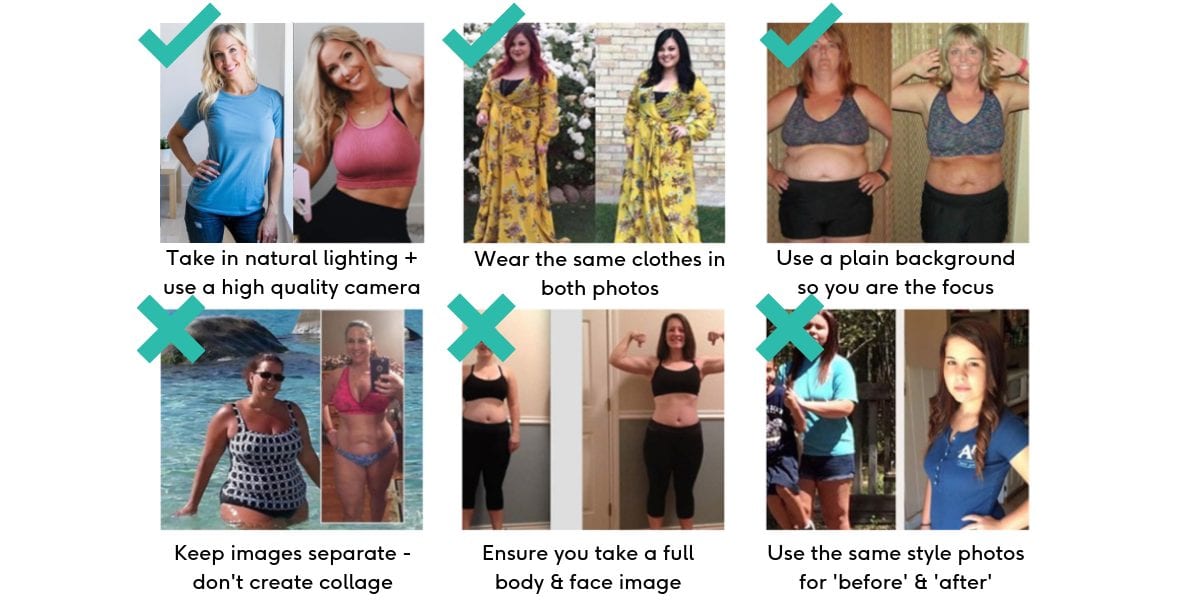 Not only will these before and after photos inspire others who are trying to lose weight on the Exante plan, but they will also make you feel so proud. It will make you feel amazing when you look at an old photo compared to a recent photo. By keeping 'before' photos this will showcase how your body has changed since starting exante.
Whether you have lost excess weight around your face, dropped a dress size, or lost inches around your waist, you will feel amazing when you see your transformation in these photos!
Along with these before and after photos, we strongly recommend taking measurements before you start your plan and after several weeks of progress. With a flexible measuring tape, keep measurements of your bust/chest, waist, and hips along your journey.