Great news! 

Pasta, noodles and risotto don't have to be off the menu on your diet! Our Pot Meals are the ultimate go-to for a convenient, low calorie meal replacement!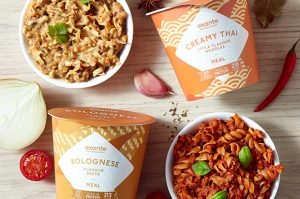 Are these pot meals suitable for exante plans?
The pot meals are a low calorie meal replacement, meaning they contain exante's signature 27 vitamins & minerals, as well as being high in fibre and high in protein. All our meals are perfect for those following our 800, 1200, 5:2 or Maintain plan. And what's more? The pot meals contain real ingredients such as veggies, herbs, spices, pasta and more meaning you don't have to compromise on flavour- it's a win-win, really!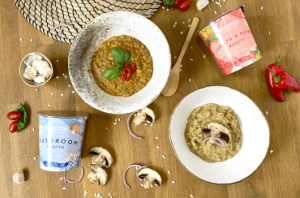 How do I use the pot meal replacements?
The new savoury pot meals knock out the need for microwaves, blenders, whisks and more. Simply add 200ml boiling water to the pot and stir! Stand for 10 minutes until it's time to dig in. No more fussy recipe books with obscure ingredients; if it's convenience you're looking for…look no further! Take on-the-go or enjoy as a comforting meal at home. 
On the go Risotto?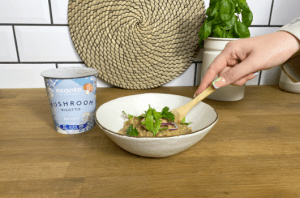 Enjoy the earthy taste of mushroom with our creamy Mushroom Risotto meal pot, made with rice, quinoa, mushrooms, garlic & onions.
Full of tasty tomato richness, the Tomato & Pepper Risotto is made with bell peppers, onions, garlic and basil for an Italian-inspired treat.
Pasta La Vista Baby!
Made with a delicate blend of Italian herbs and real pasta spirals, the rich and creamy Bolognese sauce is deliciously filling for when you just need a pasta-fix.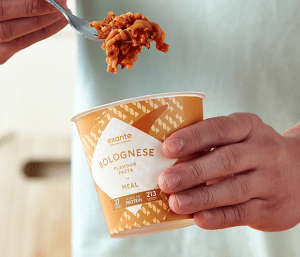 Your new Fakeaway Favourite
The Creamy Thai Noodles have been expertly crafted with a blend of fragrant spices and real noodles for when that craving hits!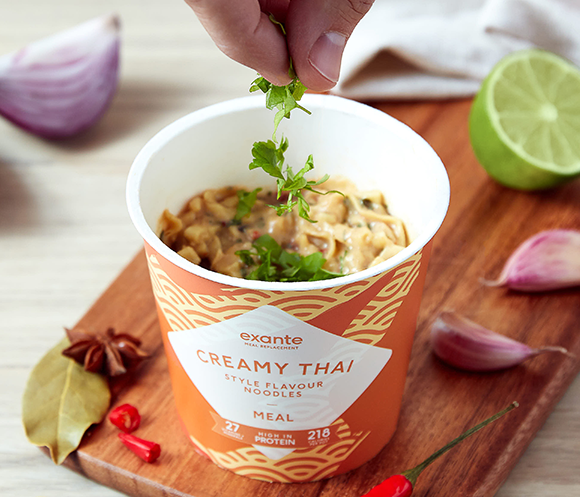 What are the benefits?
Low calorie
High fibre
High protein
Enriched with 27 vitamins & minerals
Just add water
Mornings are
always tough, right? Well, how about we soften the blow of another working week with our Porridge Pots? 
How do I make my Porridge Pot? 
Mix the dry ingredients around the pot 

 

Fill the pot with 150ml of water until around 1cm away from the top 

 

Stir the mixture

 

Leave for a couple of minutes to stand- we recommend covering the mixture to keep it warm

 

Enjoy! 

 
Red Currant Porridge Pot
Made with warm oats and tangy currant pieces, the Red Currant Porridge Pot is a filling meal replacement, perfect for those who are always on-the-go.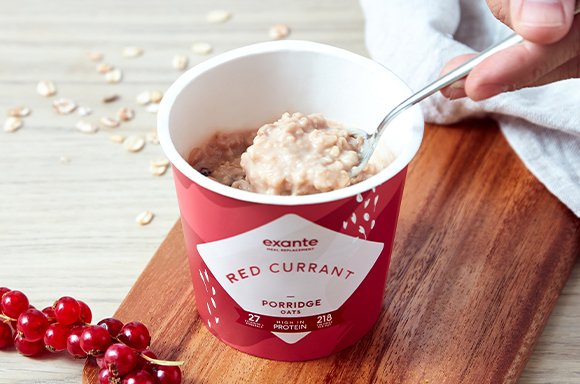 Made with real cocoa powder and delicious real oats, this breakfast must-have is great for a quick and easy meal replacement.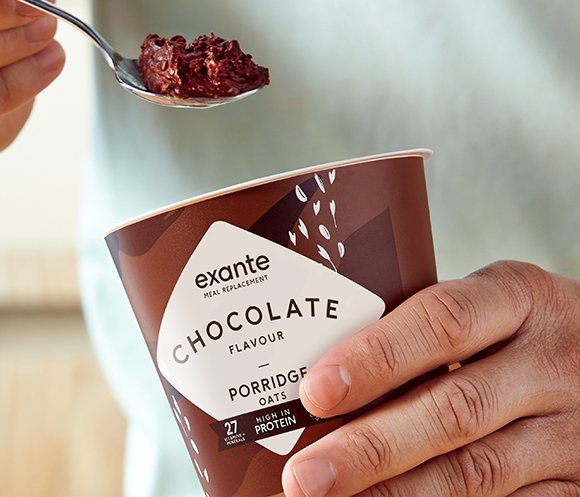 Creamy, sweet and classic, start your day the right way with Vanilla porridge oats.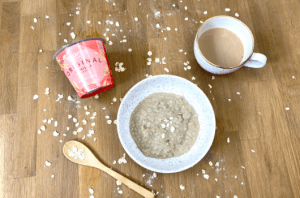 Sweet, tangy and totally delicious, get things off to a fruity start with Goji Berry & Chia Seed oats.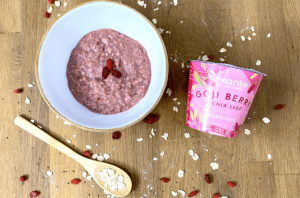 Our Banana & Cinnamon oats are the BEST way to get your day off to the cosiest start- what's not to love?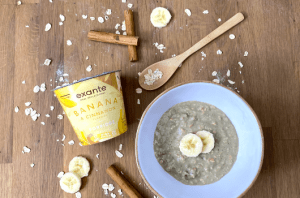 What are the Benefits of Pot Meal Replacements?
High in protein

 

High in fibre 

 

Made with real fruit pieces (Red Currant)

 

Made with real cocoa powder (Chocolate Flavour)

 

Contains 27 vitamins & minerals

 

Perfect for on-the-go eating

Made with real oats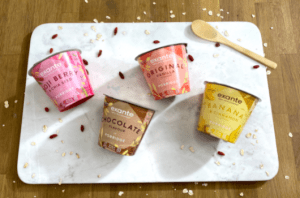 Hungry for more? Get the inside scoop on all our pots, porridges and plans below: