If our delicious breakfast range didn't already tempt you to indulge in something a little sweet for brekkie, then our NEW zero sugar syrups certainly will! So, here's what we've got for you and some super delicious ideas on how to use them too!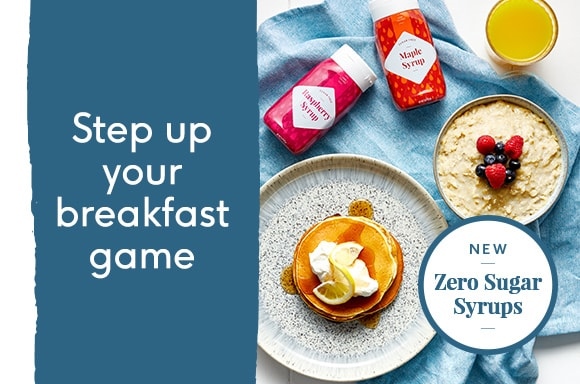 Exante Zero Sugar Syrups
We've got two delicious and irresistible flavours for you, both of which you can enjoy entirely guilt free!
Fruity Raspberry – Our refreshing raspberry flavour is the perfect fruity addition to your morning meal. If you're craving something fruity and sweet while on Total Solution, you'll definitely enjoy our Raspberry Syrup!
Sweet Maple Syrup – Who doesn't love maple syrup on pancakes? (and well, everything) Unlike original maple syrup which is packed with sugar, our zero sugar maple syrup can be smoothed on pancakes without derailing your diet!